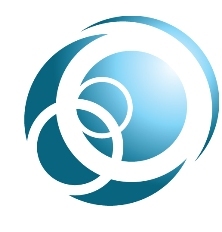 Treat this like you would a traditional offline business, be informed, have a budget, and most importantly a highly marketable product, and there is all the more reason that you can be successful.
(PRWEB) March 10, 2012
Oracle Digital, known as a top SEO Company in Perth, has announced the release of its latest online tools and marketing techniques that have been designed to help businesses find a smoother transition from conventional marketing techniques to a much more efficient online strategy, thereby opening the doors for every business to reach optimum success.
In light of the global financial crisis that has hit the world – many businesses now find it harder to succeed. This may be attributed to the negative impact that the crisis has on the financial market, which have resulted to higher interest rates and financing.
Some of the hardest hit by the recent economic setback are the retailers. However, there are those who have been able to rise up and significantly improved their sales by utilising the most accurate and efficient internet marketing strategies. This is shown on the latest statistics that clearly indicate the efficiency of internet marketing as a valuable marketing approach.
According to sources, online shopping has increased significantly, which can be both good and bad for Australian retailers. Although convenience is one highly-appreciated feature of E-commerce that many find enticing, this could also mean tougher competition with the entry of competitive international companies.
Nielsen, a respected global research company, has conducted a recent survey. The fashion industry, for example, gained 43% of the total purchases online from offshore/international online companies. According to experts, although this significant increase from the 14% figure on purchases made in 2005, this proves that there are more consumers now who opt to buy online.
Stephen Conroy, Australia's Federal Communications Minister, reported that out of all the small businesses in the country, 58.5% do not have a website, while 72% do not have any e-commerce systems at all. This means more opportunities for local business growth who can rise up to the challenge.
Another aspect of the virtual world that financial experts believe will have a deep impact on businesses is the fact that Facebook – the world's most popular social network – has now become a listed company. According to statistics, this could mean more changes and developments in social marketing, which will necessarily include developments from Google+ and Twitter.
Experts also believe that the upsurge of mobile devices, specifically smartphones, will also play a vital role on how internet marketing is to be played. Other factors are online shopping carts, web developments and of course, SEO in Sydney.
James Corby, Oracle Digital's Business Development Director, agrees with this view. He explained that in order for online strategies to work, a website with the necessary SEO platform must first be built. Then, you would have to provide excellent content, along with an online shopping cart for easier navigation at your site visitors' convenience. After which you apply effective SEO tools accordingly to ensure a wider audience and more profit.
Corby further added, "Treat this like you would a traditional offline business, be informed, have a budget, and most importantly a highly marketable product, and there is all the more reason you can be successful."
It can be reasonably gleaned that although using online tactics may not be as simple as one may think, success is just a click away if you have a good understanding of online business and the potential of its marketing tools that can effectively draw in substantial gains for a sustainable business growth, whilst working hand in hand with a reputable company who has the expertise in handling your business' online marketing.
Oracle Digital is the top Online Marketing Company in Australia. If you want to know more about the company, you can call them at 1300 899 851 or visit their website at http://www.oracledigital.com.au.