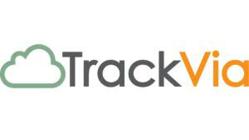 Denver, CO (PRWEB) March 06, 2012
TrackVia realizes not everyone is a software developer, so they made their product easy for just about anyone to use and customize. Walking up to a complete stranger at a networking event and striking up a conversation can also be hard, but TrackVia wants to make that easier as well. In an effort to further encourage people to press the flesh at the C-Level @ A Mile High Event, March 15, TrackVia will be giving $50 to everyone who meets and shakes hands with all seven of its attending executives.
"C-Level @ A Mile High is really the premier networking event of the year in Colorado," said Charles Var, vice president of marketing at TrackVia. "As co-sponsors of the event and members of the business community here, we wanted to meet as many people as possible. Plus, we thought this would be a fun way to motivate attendees to learn more about how TrackVia is helping lead the consumerization of IT movement with its online application builder platform for businesses."
Much like this incentive, TrackVia's platform rewards initiative by giving non-technical business users the ability to create their own custom applications to meet their unique needs. The Denver-based company has seen a rapid rise in users and interest as business professionals look for easier, more efficient and affordable alternatives to common business tools to track and manage data, such as Microsoft Excel, Microsoft Access, Filemaker or even Salesforce.com.
C-Level @ A Mile High was created seven years ago by the Colorado Technology Association (CTA) to help stimulate Colorado's technology economy and help build connections across this growing sector. This year's event is estimated to represent nearly $1 billion in potential business for attendees offering technology solutions.
To earn the $50, attendees simply need to introduce themselves and collect business cards from all seven of TrackVia's executives attending the event. Each will be wearing an orange sticker that says "It Pays to Talk to TrackVia." The TrackVia executives attending the event will be: Pete Khanna, CEO; Chris Basham, COO & Co-founder; Charles Var, VP of Marketing; Hannah Engel, Marketing Manager; Kerry Hudson, Senior Account Executive; Brennan Bonati, Solution Specialist; and Tate Price, Solution Specialist.
About TrackVia
TrackVia helps business users build their own Software-as-a-Service applications to better track and manage their work. TrackVia customers have built nearly 6,000 applications, ranging from commonly used business solutions such as CRM, order management, support case management, software bug tracking and product catalogues to highly tailored vertical applications such as corporate real estate management, hotel incident and customer tracking and manufacturing supply chain management. Built atop a highly secure and reliable Cloud-based platform, TrackVia is sold on a simple and affordable month-to-month subscription plan. For more information or to sign-up for a free 14-day trial, please visit http://www.trackvia.com
# # #