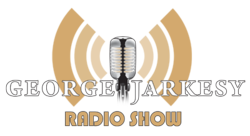 Houston, TX (PRWEB) March 06, 2012
CRN Digital Talk Radio syndicates the hottest names in talk radio, which now includes 'The George Jarkesy Show'. CRN is a total media services provider for radio and programming in eleven million homes. CRN assists in distributing national talk radio hosts to Cable TV and Satellite Audio including Dennis Miller, Dennis Prager, Mancow, Thom Hartman and now, George Jarkesy. The George Jarkesy show is also nationally syndicated on The Wall Street Business Network where it airs from 4-5 PM EST, Monday through Friday. The host, George Jarkesy, is a regular commentator for Fox, Fox Business, and CNBC. CRN also has the best in original programming for radio stations from celebrities like Robert Conrad, Fred Dryer and Larry Manetti. CRN distributes seven channels of content to broadcast radio affiliates, cable and satellite providers, online in full video, numerous cell phone applications including Tune-in Radio, and to iTunes, Stitcher and more! From conservative to progressive talk to financial and sports programming to entertainment, food, wine and travel shows, CRN delivers great audio programming everywhere in crystal clear high definition audio. CRN offers full syndication production services, programming distribution and a complete sales agency/rep firm service.
You can find out more at http://www.CRNTalk.com or download their cell phone AP by searching "CRN Digital Talk".
You can find out more about The George Jarkesy Show by visiting http://www.georgejarkesy.com. On the site you can Listen Live from 4-5 PM EST Monday through Friday, listen to past shows, download shows on Apple iTunes, learn about upcoming events and guests, and stay up to date on the need to know news.
About Jarkesy & Company
George Jarkesy is a money manager and professional investor, respected financial and corporate advisor, and radio host of the nationally syndicated 'The George Jarkesy Show'. He is a frequent market commentator and guest on FOX Business News, FOX & Friends, and CNBC. George started his career in the financial services industry with a New York Stock Exchange member. George also serves on the Finance Committee of the Republican National Committee and is an active member of the National Investment Banking Association, The Jarkesy Foundation, and Chairman of The National Eagles and Angels Association. For more information on Jarkesy & Company, please visit: http://www.jarkesy.com
Jessica Elkin
Associate Director of Operations
Jessica(at)jarkesy(dot)com
(281) 290-6655 x204
Contact Dean Spinato for Internet Marketing
Power Play International
516-234-0534