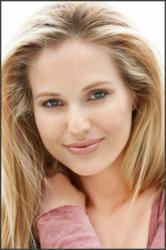 Sometimes patients have difficulty explaining their wants & needs the first time around or nasal function needs further improvement
Park City, Utah (PRWEB) March 07, 2012
Rumors are swirling and Us Weekly magazine has jumped on the bandwagon. Did – they ask readers – Jen Anniston have a nose job? More than one, even? What about Scarlett Johannson? While aesthetics play a role, FaceForum.com explains (in a new, online article) that revision rhinoplasty is serious surgery which benefits everyday consumers most when it focuses on functionality.
"Rhinoplasty has a long history, but it can't deliver perfection," says Shawn Miele for FaceForum.com. "That's why revision rhinoplasty is sometimes necessary."
The common but complex procedure, he adds, is typically required when:
‧ Patients have difficulty explaining their wants & needs the first time around
‧ Patients' aesthetic & functional needs weren't equally addressed
‧ Patients go into initial rhinoplasty with unrealistic expectations
‧ Patients' results aren't adequate, long-term or lasting
The American Society of Plastic Surgeons explains revision rhinoplasty as "a surgical procedure that is performed to change the shape and/or size of the nose or to correct a broad range of nasal defects". It addresses aesthetics, function or both.
"A successful nose job that's purely cosmetic," explains Miele, "typically changes the look of a patient's nose. It narrows the width of their nostrils. It changes the angle at which the nose rests above their lips."
"When we start talking about function, we're taking into account the internal structure of the nose and people's ability breathe freely. A deviated septum can seriously block air flow and that's not good. "
FaceForum.com emphasizes the need to balance aesthetics with proper nasal functioning. While Anniston and Johannson may have a professional need to achieve facial symmetry, FaceForum.com explains, the typical consumer is better off downplaying that aspect of revision rhinoplasty.
"Once corrected, a deviated septum – or, the tissue that divides the inside of the nose – may resist change. If your goal it is to breathe freely, you'll need revision rhinoplasty."
Yet, not everyone is a good revision rhinoplasty candidate. FaceForum.com's recent article includes a list of questions prospective patients should ask themselves with help from an experienced plastic surgeon. It also outlines the surgery, its risks and more.
Consumers can read the full article online at FaceForum.com. Revision rhinoplasty, initial rhinoplasty and related procedures can be explored there, as well. The site also plays host to a board-certified plastic surgeon database and active user discussion board.
About FaceForum.com: "Ask questions, get answers and share your experiences!" As the premier Facial Cosmetic Plastic Surgery Forum & Information Website, Face Forum provides consumers with timely answers to cosmetic surgery questions like: What's new? Is this procedure right for me? How much will it cost? We also offer FREE, 24/7 access to our board-certified surgeon database and our active user discussion board.