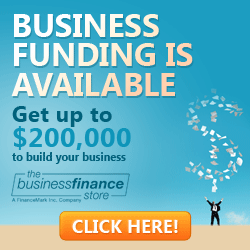 Funding is Available with The Business Finance Store.
Santa Ana, CA (PRWEB) March 06, 2012
Allstate and Sears both released statements on Monday claiming that their advertising on Rush Limbaugh's syndicated show were not intentional, USA Today reported. The companies assured their customers that they did not support the Rush Limbaugh show by vowing to remove their advertising from the radio show. As more companies abandoned advertising on his show, Limbaugh issued an apology to Sandra Fluke, the Georgetown student he referred to as a "prostitute" and "slut." Some might think that the apology comes more from a concern with the bottom line, rather than a sincere apology. As a small business owner, one might not find himself in a severe situation like Limbaugh; however, remember the bottom line should always be an important factor in small business decisions. In the recent blog post "What You Don't Know (or Do) Could Hurt Your Bottom Line," The Business Finance Store discusses certain areas of the bottom line that small business owners and entrepreneurs might be ignoring.
Whether or not Rush Limbaugh's apology was sincere or merely a ruse to save a deteriorating bottom line is difficult to say. While Rush Limbaugh is not necessarily the average person, it is in the best interest of any small business owner to keep their eyes wide open when it comes to protecting their bottom line. Read more about how small businesses can protect their bottom line at The Business Finance Store Blog.
The Business Finance Store is a business financing and consulting firm that offers customized Business Financial Solutions. Seasoned professionals offer assistance in a variety of financial solutions to help small businesses succeed such as: Business Financial Solutions, Legal Solutions, and Accounting Solutions.
The staff at The Business Finance Store understands that starting and growing a business is an exciting time. They keep it exciting by taking care of some of the most difficult aspects, by providing legal advice, helping with vital responsibilities like accounting & bookkeeping, and by obtaining business finance. They can quickly and easily guide entrepreneurs through many different complicated processes and put them on the path to success.
For 10 years The Business Finance Store has been helping startups and other small businesses legally structure their companies, find the right franchises, get the funding they need, and achieve the American Dream of owning their own successful business. Since expanding nationwide in 2007, they have helped thousands of companies and have funded over $60 Million in business credit lines, not including SBA loans. The Business Finance Store sees limitless potential in the current climate, and looks forward to many strong years of growth to come. Take some time to review their services, and give them a call.
For more information, or a free, no-obligation analysis of your business needs, visit The Business Finance Store website: http://www.businessfinancestore.com. A member of their professional staff will contact you to discuss your business' short and long-term goals. Whatever you need, The Business Finance Store is there.