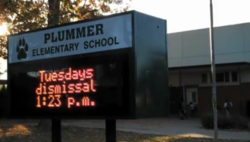 Plummer demonstrates the way that passionate, informed leadership will make all the difference in standards implementation. This information will be an incredible boon for schools undergoing Common Core Standards implementation.
Salt Lake City, UT (PRWEB) March 06, 2012
As states all over the U.S. begin the process of Common Core Standards implementation, questions, and even objections, natural to such a comprehensive initiative are arising. Many educators are asking how, in the face of so many challenges, they can successfully achieve complete Common Core Standards implementation. A new tool from professional development producer School Improvement Network is answering this question, and helping educators find success in Common Core Standards implementation.
School Improvement Network has released a new video in its National Association of Elementary School Principles instructional series titled "The School You Would Choose For Your Own Child." The video outlines the success of California's Plummer Elementary School, and demonstrates that way that, in the course of a few short years, the school doubled its students' assessment scores. Throughout the video, educators at Plummer describe strategies that they developed to meet educational standards. They credit community support, teamwork, and especially strong instructional leadership from their principal for the change.
"In a time when so many educators are seeking to understand how standards can change the landscape of a school, our assessment of Plummer Elementary provides clear answers," explain Curtis Linton, vice president of School Improvement Network. "Any set of educational standards, including the Common Core State Standards, are only going to be as effective as the educators implementing them. Plummer demonstrates the way that passionate, informed leadership will make all the difference in standards implementation. This information will be an incredible boon for schools undergoing Common Core Standards implementation."
To view this and other videos to help achieve Common Core Standards implementation, simply click here and sign up for a free 30-day trial of PD 360 and gain full access to over 1,800 of School Improvement Network's instructional PD videos for educators.
About School Improvement Network
Founded in 1991 by teachers, the School Improvement Network provides comprehensive, research-based professional development anytime, anywhere. As the home of The Video Journal of Education, PD 360, Observation 360, the Learning 360 Framework, Equity 360, and Common Core 360, School Improvement Network resources focus on the most relevant topics, feature the top experts, and show educators how to put theory into practice. School Improvement Network works with thousands of schools and districts in every state and around the world and has visited over 3,500 classrooms to document best practices in action. Learn more at http://www.schoolimprovement.com.
About PD 360 • Practical, Scalable, Measurable
PD 360 is the multi-award winning, leading online, on-demand professional learning resource for schools and districts. With 1,800 videos on 117 topics from 120 experts, PD 360 has the largest online community of educators, with over 822,000 subscribers. The innovative PD 360 videos are unique and class-leading because of the quality of production, and each is research-based with classroom examples of best practices. The videos are also relatively short in nature (approximately 6-12 minutes in length) allowing educators access to "snack-able" content that is easy and accessible to view and implement.
Teachers, administrators, professional learning communities, coaches, mentors, instructional leaders, and paraprofessionals have available at their fingertips hundreds of indexed and searchable video segments that present real, best-practice classroom examples and feature respected education experts, such as Michael Fullan, Rick DuFour, Doug Reeves, Rick Stiggins, and many others. Educators can instantly find the help they need on nearly every topic, including differentiation, assessment, English language learners, leadership, and more. PD 360 can also be used to create a structured learning experience for an individual teacher, a PLC, or even an entire school. PD 360 bridges the gap between training and classroom implementation with job-embedded follow-up, tracking, and reflection tools. The online platform gives educators access to an online community of teaching professionals that allows interaction and collaboration either within a district or across the United States and the world. PD 360 includes over 1,800 research-based video learning segments and is the most comprehensive web-based library of professional development resources available. See a demonstration at http://www.pd360.com.
###
School Improvement Network, PD 360, and their respective logos are trademarks of the School Improvement Network. All other trademarks and registered trademarks are the property of their respective owners.
Press Contact:
Duane Sprague
School Improvement Network
801-758-9546
duane(dot)sprague(at)schoolimprovement(dot)com