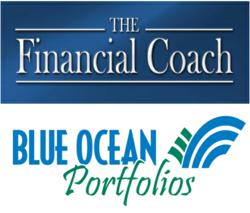 He has a right to freedom of speech. Our Constitution protects freedom of all speech. Of course, no one has an issue with the speech that's in line with their views.
St. Louis, MO (PRWEB) March 06, 2012
Blue Ocean Portfolios, a Registered Investment Advisory Firm based in St. Louis, Missouri has a long history of advertising on KMOX radio, the local CBS affiliate. Today, Blue Ocean Portfolios received at least five phone calls from individuals threatening never to do business with them because their advertising strategy includes the Rush Limbaugh show.
When asked to comment on the issue, Blue Ocean Portfolios' founder, Jim Winkelmann said, "It is not an issue of whether or not we agree with Rush Limbaugh's statements; it is whether or nor Mr. Limbaugh should have the right to say what he wants. After all, the First Amendment, which guarantees our right to free speech, is not intended to only protect "agreeable" speech – it protects all speech."
Mr. Winkelmann also noted, "We would advertise on the Rachel Maddow and Keith Olbermann shows if they had any kind of ratings. We found that our clients and prospective clients are loyal listeners to the Rush Limbaugh show and we realize an extraordinary yield from our advertising dollars.Our views and many of our clients' views are from a more conservative or libertarian viewpoint. And why would people who do not agree with Rush Limbaugh listen to him in the first place? Could it be that a small fraction of anti-Limbaugh people are attempting to stifle our messages as well? We will not be bullied or threatened in any way by these small groups of people attacking our fundamental right to free speech."
When Jim Winkelmann's literary partner, Bryan Binkholder (The Financial Coach) was asked about the recent threats, he responded with a chuckle, "Well, as The Financial Coach, I spend a good portion of my time exposing the inner workings and misdeeds of Wall Street. Between the Financial Coach Show (my weekly radio broadcast), my videos, website, and highly controversial book, The 401K Conspiracy, I'm pretty used to opposition. The financial industry itself has been trying to silence the message I bring for quite some time. That hasn't worked and neither will this. Just as Jim explained, it's not an issue of whether or not we agree with everything Rush Limbaugh says. He has a right to freedom of speech. Our Constitution protects freedom of all speech. Of course no one has an issue with the speech that's in line with their views. But it's the disagreeable speech our Founding Fathers sought to protect."
For more information on Blue Ocean Portfolios and the mission of The Financial Coach, visit the following websites:
Blue Ocean Portfolios
The Financial Coach
The Financial Coach Show