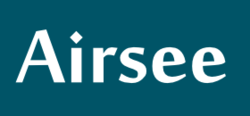 Airsee aims to connect people based on common interests over Live Video Chat and help make internet more Lively Place.
San Jose, CA (PRWEB) March 08, 2012
Social Networks have solved the problem of digitizing human relationships. At the same time, most new relationships develop in the physical world with a cost. Airsee aims to offer an excellent way to meet relevant people over webcam and mic. Users can add their interests, looking for, offerings etc. and they will see relevant people and be able to chat with them. A large number of people going live can change the world.
More people on the cams = more meetings = more deals = faster global economy.
Today's Internet is of text, photos and videos. The key difference between real-life and web of today is – lack of face to face interaction on the web. Most of the time people hangout in the real world, they are dealing with other people. On the web, they are dealing with content like photos and video. Airsee aims for a future where one will be able to interact with people over Live Video on the Internet. We aim to make internet more lively and full with real people.
Benefits of meeting up virtually:

Save time by connecting with people over video chat
Meet more relevant people fast
Keep track of engaging people
Save gas for a greener earth
Removal of geographical barrier by putting people together based on mutual interests
Celebrities can hangout with their massive audience by sharing their Airsee URL on Twitter. Connecting people with their friends and followers over Live Video can be much more fun and engaging. Internet Marketers can also connect to their social media connections for building deeper relationships and get the deals moving faster. 4G and New networks are going to change the economics of bandwidth and Live Video will be part of everyone's Life.
Tips to get the most out of Airsee.com
What can one do using Airsee?

Video Chat with your social media connections like twitter followers, facebook fans etc.
Invite prospects to demo products and address questions over Live Video Chat.
Broadcast Live events or educate people over the web by sharing your Airsee URL.
Meet new people based on Common Interests
Members of the Press and News Media who seek an exclusive interview may email requests to: raj(at)airsee(dot)com.