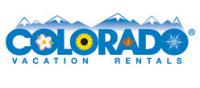 Visiting Breckenridge is always a treat, especially when Spring Fever brings in the vacation crowd with skiing on their mind.
Breckenridge, Colorado (PRWEB) March 07, 2012
When others are heading to Florida for their spring break, die-hard skiers will be heading for Spring Fever in Breckenridge, the last hurrah for winter season skiing and riding, March 17, to April 25. Winter sports enthusiasts heading to Breckenridge for the Signature Spring Fever event are booking Colorado Vacation Rental condos in Breckenridge instead of hotel rooms, according to John Romano of Vacation Rental Organization.
Families, couples, and groups of friends descend on Breckenridge for events that include the Bud Light Concert Series, the "5" Peaks" Mountaineering Race, the Easter kids festival, and more. Early spring travelers can stay in a Breckenridge vacation rental cottage or chalet for less than it costs to rent a hotel room. By visiting VRWD.com, travelers can browse Breckenridge vacation rentals available for one night, one weekend, or one week for singles, couples, and families who love their Colorado outdoor vacations.
"Visiting Breckenridge is always a treat, especially when Spring Fever brings in the vacation crowd with skiing on their mind," says John Romano of VRWD.com. "Whether you're coming to play on the slopes or to enjoy a local festival, you can find a fantastic deal on a Breckenridge vacation house rental that offers all the perks of home in one of Breckenridge's many beautiful private properties, without the high cost and inconvenience of a hotel stay."
Savvy travelers have been booking vacation rental homes in Breckenridge and all across Colorado for years. The value of a vacation rental property over a hotel is what keeps repeat visitors coming back – in addition to the cost savings over a hotel, they enjoy all the comforts of home in some spectacular Breckenridge area vacation homes. For more information, visit VRWD.com.
About Vacation Rentals Web Directory - VRWD.com
Vacation Rentals Web Directory (VRWD.com) is the world's first and only marketplace that reviews and rates vacation rental websites and vacation home listings from around the world.
The VRWD.com human-edited directory provides a single gateway for everyone involved in vacation rentals: Visitors can find trusted vacation rental members for free, while vacation rental owners and publishers can become trusted members and receive great Internet exposure for a small fee.
VRWD.com is committed to quality and reviews every submitted listing before approval. The site only lists vacation rental-related Web sites. The directory is entirely free to use and is paid by featured and premium members.
VRWD.com is led by an experienced team of vacation rental experts who are dedicated to making vacation rentals a more consolidated and trusted marketplace.
###