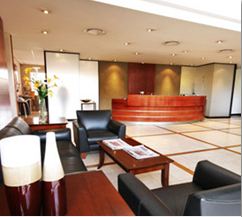 Professional China supply chain management now available in South Africa!
Johannesburg, South Africa (PRWEB) March 09, 2012
China Confidential, a leading China procurement consultancy, is pleased to announce the opening of its new office in Johannesburg, South Africa, to support local businesses in their product sourcing from Chinese manufacturers. Senior Account Manager, Pierre Cronje, is available for consultation and is backed his project team in China for reliable advice on how to cut costs and reduce risk in a China supply chain. With a proven track record in the construction, mining, manufacturing and agricultural sectors, China Confidential's managed China procurement service is available for the first time on the African continent.
With the opening of its latest office in Johannesburg, China Confidential makes professional China procurement management directly available to the South African business community.
"We're pleased to announce the appointment of Pierre Cronje as our senior representative in South Africa, and look forward to working with progressive companies to establish control and transparency in their dealings with China", said Jeremy Barnett, Managing Director.
Pierre Cronje brings his 40 years' experience in account management, consulting and project leadership in industry, finance, telecommunications and government to spearhead the China Confidential initiative in South Africa. Based in Johannesburg, Mr Cronje is available for consultation on China procurement across a range of industries from mining and infrastructure, to manufacturing and distribution.
China Confidential is an Australian company that works with nationally-recognised brands to establish and streamline Chinese supply of manufactured goods. Starting with the search and selection of premium manufacturers for its clients, China Confidential manages each aspect of the supply chain including Quality Assurance for product compliance with relevant industry and government standards.
To learn more about managed China procurement please contact Pierre Cronje on +27 11 258 8918 or Paul Royds on +61 2 9375 2450. Media enquiries may be directed to Jeremy Barnett on +61 2 9375 2450.