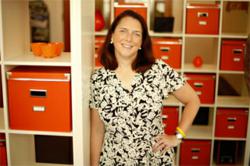 B2B software companies typically face the challenge of a longer buying cycle and need to nurture those leads.
CHARLOTTESVILLE, Va. (PRWEB) March 06, 2012
Janet Driscoll Miller, CEO and President, of the full service search engine marketing firm, Search Mojo and Sue Watkins, Director of Marketing at Meridian Systems, the market share leader for construction project management software, are hosting a free webinar reviewing the unique strategies to improve performance for software companies in search marketing. The Winning Strategies for Software Marketing in Search webinar will be held on Thursday, March 15th, at 2:00 p.m. ET.
"B2B software companies typically face the challenge of a longer buying cycle and need to nurture those leads," said Miller. "There are methods within paid search to drive more leads and then market to them, like the new ad offerings from Google or landing page testing. For example, the new ad format, phone extensions, is ideal for companies with an internal sales team."
During this webinar, Miller and Watkins will review the best practices to B2B software marketers to make the most of search. Miller and Watkins will review case study data on the successful ways to maximize online marketing. Webinar attendees will walk away with specific ways to improve, expand and test their current online marketing efforts by increasing conversions and lowering the cost per lead.
The presentation will cover the following topics:

Essentials of search marketing pertinent to software companies
o Determine conversions, set up conversion tracking
o Ad extensions – types & best uses
o Incorporating landing pages

Search marketing as an evolving process - ways to develop your strategy
o Incorporate marketing automation
o Landing page testing
The presentation is designed for:
Marketing professionals within the software industry will find the information and best practices outlined in this webinar particularly helpful. The tips and recommendations included in this webinar will improve online visibility and increase your company's competitive edge. Pay Per Click Management is an important piece for the successful marketing within B2B software.
Online registration for the webinar is available at: http://www.search-mojo.com/webinar
About Janet Driscoll Miller
Janet Driscoll Miller is the president and CEO of Search Mojo. With more than twelve years of search engine optimization experience, Janet has spoken at search engine conferences including SMX Advanced, Search Engine Strategies and Pubcon. Janet has published articles in B2B Magazine, Visibility Magazine and others, and contributes to several blogs, including Search Marketing Sage, Marketing Pilgrim and Search Engine Journal. You can follow her on Twitter as @JanetDMiller.
Sue Watkins
Susan K. Watkins is director of marketing at Meridian Systems, the market share leader for construction project management software, where she oversees corporate marketing initiatives. Meridian solutions allow building owners, construction and engineering firms, and government agencies to efficiently manage their entire portfolio of capital projects, programs and facilities.
Susan has spent the last 20 years developing marketing strategies and campaigns, building marketing organizations and generating momentum for technology companies and products. Her industry experience includes construction and real estate, business and consumer software, wireless technology, software utilities and development tools, and small business software. Ms. Watkins has a Bachelor's of Science degree in Business Marketing, and received her MBA from Santa Clara University. Follow her on Twitter at @susankwatkins.
About Search Mojo
Search Mojo specializes in lead generation through search engine marketing services. Founded in 2005, Search Mojo uses the latest information and techniques to help companies improve their organic search engine rankings, online reputation management, and pay-per-click advertising performance in search and Facebook advertising. Learn more about Search Mojo at http://www.search-mojo.com or read our blog, Search Marketing Sage, at blog.search-mojo.com.