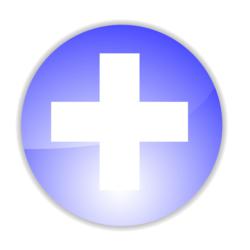 We have found a great telemarketing partner to work with...
Basingstoke, UK (PRWEB UK) 18 March 2012
Telemarketing for medical companies can be a specialist form of phone based work due to product and market knowledge; this is the problem that a medical distribution company in Slough faced and why they approached Marketing Quotes in January. There are over 600 telemarketing companies around the UK, so finding one that has experience of working in the medical sector is quite difficult unless a lot of time is invested into web research.
This is why many companies approach Marketing Quotes, as time is precious and the web is so large, saving time by using price comparison websites can often lead to finding the right solution quickly.
A spokesperson from the medical distribution firm in Slough stated 'we have found a great telemarketing partner to work with, they are able to handle the incoming calls we get as well as helping on the new business side by making outbound sales calls. We did spend a bit of time looking through a few telemarketing companies on the web, but it is difficult to find one that has the right kind of experience and then you have to talk to them, meet them only to find out they are not right - very frustrating.'
Anne Richards (who works with the telemarketing companies at Marketing Quotes) commented 'we have hundreds of telemarketing companies registered on the Marketing Quotes website, so no matter what industry experience people are looking for, we normally have a few telemarketing companies we can point them towards. Of course deciding on who they choose is in their hands, we just help them get quotes from industry experienced telemarketing firms.'
The director of the telemarketing agency added 'we have done a lot of work with healthcare and medical companies over the years, so feel we are a great match for the client and indeed anyone in the medical sector that needs help with telemarketing (if I am allowed to do a cheeky sales pitch.'
About Marketing Quotes - Marketing Quotes is a free service to UK businesses to help get free advice and quotes from local telemarketing agencies that have experience in their industry sector.