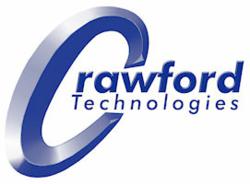 ...the best solution possible to organizations that need to archive transactional customer data that is traditionally in AFP or Xerox Metacode.
Fort Collins, CO (PRWEB) March 06, 2012
Crawford Technologies' Archive Management Solutions (AMS) division has released a new version of its document archiving software, PRO Archiver 3.0. Now, in addition to having the ability to archive files in PDF format, the new 3.0 software gives users the option of archiving in native print formats such as AFP and Xerox Metacode. This new functionality allows customers to store the print files, offering the advantage that archive files can be used for multiple purposes such as reprints, viewing and re-purposing.
PRO Archiver allows companies to use their enterprise content management systems to store computer generated reports and customer documents. As an easy upgrade from the EMC Archive Services for Reports (ASR), PRO Archiver is heavily used by EMC Documentum customers.
PRO Archiver offers users the following functionality:

Enterprise-class scalable processing server
Support for transforming, indexing and archiving of text, PDF, AFP, Xerox Metacode/DJDE, Postscript, and PCL files containing multiple documents
Archiving to EMC Documentum and EMC Documentum High-Volume Server (HVS)
Utilizes open standard archival formats including PDF and PDF/A
Extendable plug-in based architecture
CrawfordTech's PRO Archiver 3.0 is backwards compatible with EMC's Documentum Archive Services for Reports (ASR) v2.5 and provides an upgrade path for current EMC ASR users.
PRO Archiver makes an excellent solution for new and current Documentum users who want to manage reports and transactional customer communication documents in Documentum.
"This new functionality provides the best solution possible to organizations that need to archive transactional customer data that is traditionally in AFP or Xerox Metacode," said Ernie Crawford, President of Crawford Technologies.
"The benefits to our customers include a highly efficient storage model, fidelity of the original print file and elimination of any file conversion overhead incurred during the archive process. Any viewing of the AFP documents can be done quickly by presenting the AFP in other viewable formats like PDF."
CrawfordTech invites you to learn more about PRO Archiver 3.0 and our complete suite of ECM solutions by contacting us at sales(at)crawfordtech(dot)com.
Crawford Technologies will be exhibiting at the AIIM Conference 2012 March 20-22 in San Francisco.
About Crawford Technologies
Since 1995, Crawford Technologies' award-winning solutions have helped over 700 companies around the world reduce costs associated with communications' processes by delivering bills, statements and other mission-critical transactional communications to their customers in the format they need, when they need it. This includes alternate format documents in Braille, Large Print, Audio and E-text for visually impaired and print-disabled customers.
With CrawfordTech's range of unique software products and services, our clients simplify, automate and extend document delivery cost effectively - irrespective of current, legacy or future standards in infrastructure or document output. These clients, including four of the top five US banks, four of the top five US insurance companies and four of the world's top five car manufacturers, are realizing high-value results as costs associated with document processes are minimized through automation, new opportunities for savings across critical communications are realized and they react quickly to changes in regulations, policies, business requirements and technical infrastructure.
CrawfordTech's quality software, expert support and transactional document business knowledge help clients to meet operational, service, marketing, legal and compliance requirements and automate the delivery of billions of communications to their customers annually. Simply put, companies look to Crawford Technologies for a platform-independent approach, leading system performance and superior output fidelity. Please visit http://www.crawfordtech.com to find out more about CrawfordTech's clients, people, partners and solutions.