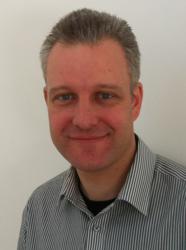 (PRWEB UK) 7 March 2012
Cris brings with him over 13 years of market research experience having previously worked with large blue-chip FMCG organisations on their concept-testing and product development projects. Cris will join eDigitalResearch with a specific role in helping to develop key client strategies for some of the firm's top retail clients.
Crispin comments, "I've joined eDigitalResearch at a really exciting time. The flexibility and mix of their insight and technical expertise means that they can tackle a whole host of projects and develop their own innovative and exciting research solutions all under one roof. I look forward to bringing everything I have learnt in the past and sharing my expertise to help them to develop their product offering even further and maintain their phenomenal year on year growth".
eDigitalResearch also recently recruited Sarah Lenaers as Senior Research Analyst within the commercial team to help provide added support to some of eDigitalResearch's largest financial and commercial clients. Sarah joins from the Office for National Statistics. She brings 5 years of research experience, most recently on the design, live operational analysis, and quality assurance of the 2011 Census.
A big rise in the number of consumers using eChannel's has sparked a major uptake of digital research methodologies by businesses and organisations across the globe. As a result, eDigitalResearch are continuing to see around 20% year on year growth as more and more companies realise the potential that digital market research has to offer.
Derek Eccleston, Head of Research at eDigitalResearch, comments, "We're delighted to welcome Crispin and Sarah on board. Their past experiences and expertise will help us to continue to provide the kind of unrivalled insight knowledge that we're now known for at eDigitalResearch".
eDigitalResearch are also celebrating following a second year of success at The Sunday Times Top 100 Best Small Companies To Work For awards. The overall position and top 3 star accreditation positions the firm as one of the country's top insight and technology providers to work for. The firm are also looking to expand their operations further, with more job openings and opportunities at various levels throughout the research and technical departments.
ENDS
About eDigitalResearch
eDigitalResearch are research specialists with expertise in online business. When you have to make critical business decisions – we can give you the precise multichannel insight and informed direction you need. Surveys, panels and communities combine to provide holistic insight which gives clients the confidence and evidence to make crucial decisions on product range, marketing, customer service, supply chain and even basic positioning.