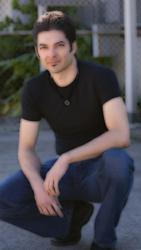 New Report: Tips on Romance Revealed by Dating Expert
San Mateo, CA (PRWEB) March 13, 2012
"Taking the time to light some candles, turning on some soft music and creating an atmosphere of comfort and relaxation is a skill that many men don't bother learning," Carlos Xuma says in his new report on tips on romance.
"These small efforts can make all the difference in relationship," Xuma says. "Because ultimately what they demonstrate is effort itself and that is always flattering. A woman who knows a man has put some effort into the time they are going to spend together is going to appreciate that."
Xuma's new report outlines tips on romance that don't necessarily cost any money.
"It's all about the time spent fueling the romantic atmosphere," he says. "For instance, one tip is for a man to ensure that he is impeccably groomed before meeting women. When the woman arrives, he not only wants his apartment to smell good, but he wants to smell good, as well."
Women notice these efforts, Xuma says, "Most men would be surprised at how much women notice grooming efforts."
Men can also learn how to make their apartment a warm, inviting and romantic place for women through Xuma's Tips on Romance report.
"Having a bottle of wine and maybe some sparkling water might be the first step," he says. "It doesn't hurt to have something small to nibble on, such as cheese and crackers or chocolate."
In addition, Xuma advises, men should always have a play list of appropriate music ready to begin at the touch of a fingertip.
"A common theme in dating tips for men is that atmosphere is key," Xuma says. "When a man is trying to bring a little romance into a relationship, he not only should be thinking about a woman's needs, but about the ambiance he wants to create."
One of his tips on romance involves keeping the temperature in a man's place warm enough for a woman to be comfortable taking off her coat and getting comfortable.
"That seems like a very basic tip, but so many men just don't get it and then wonder why the woman spent the whole night huddled in a corner of the couch with her two thick sweaters and winter coat on."
Xuma has spent years teaching hundreds of men flirting tips for guys and has been a dating expert and attraction adviser for more than 10 years. He has appeared on ABC and CBS television, as well as Playboy radio. He's the author of The Bad Boy Formula, Secrets of the Alpha Male, the Girlfriend Training Program, and numerous other books and articles. He has also been recognized for his work sharing dating advice for guys and tips on romance.
For more information, visit Carlos Xuma's website at http://www.win-with-women.com