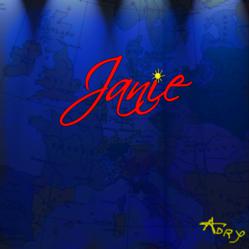 I really like this - Blue Lights as premiered on UK'S Magick radio show
(PRWEB) March 15, 2012
From the rock band that brought you hit singles "blue lights" "the meeting" and "meanwhile" comes the eagerly anticipated new single "Janie" from the forthcoming album "blue lights." Filling the airwaves throughout England, Germany, France, Italy and the U.S.A, "Janie" is set for official release on March 22.
Fans will finally be able to get their hands on the album "Blue Lights" on July 26 and you can guarantee your copy by pre-ordering it on iTunes from June 14. The release of the epic last single from the album "Frozen Heart" will be on June 7. Fans will receive "Blue Lights" immediately as a free download.
Believe the hype. The press are already raving about the upcoming album with the U.K's Magick radio show already getting behind it.
Blue Lights was recorded in Scene Studios London, produced by Assaf Adry and Adam Perry and mastered by Adam Nunn at Abbey Road Studios London.
Get all the latest news, updates and tour dates for this exciting band on Facebook, youtube, soundcloud and iTunes.
Watch Adry - Janie {lyrics} on YouTube
Streaming and Download (WAV/MP3): http://www.adry.co.uk/PressKit.html