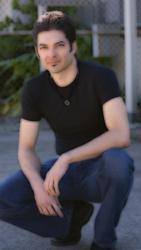 Successful Online Dating Profile Examples Revealed in New Report
San Mateo, CA (PRWEB) March 15, 2012
"This has happened to many, many men," Carlos Xuma says in his report. "There isn't a solution to that dilemma, but there is a way to greater increase a man's chances of meeting someone he is compatible with through online dating."
His new report shows the online dating tips for men that work. Xuma gives men advice on what information should be revealed in a profile to help men make a good match.
"There is a lot of confusion out there about what makes a good profile," Dating Expert Xuma says. "For instance, too many guys think a woman wants to see a picture of their bare chest. That's not going to work. Unless the guy is a professional model, he needs to keep his shirt on."
Another area where men tend to go wrong is by giving too much information in their profile, Xuma says.
"If a man has had his heartbroken in a divorce or been in jail or anything else like that, there will be a time and a place for him to be honest with a woman about his foibles," Xuma says. "However, as the online dating profile examples in my report show, that is not the place to include that type of information."
Instead, Xuma advises in his report, men should include their strengths and what makes them a unique catch to women.
"Every man on this planet has something unique and valuable to offer someone else," Xuma says. "The online dating profile examples in the report show how different qualities and traits can work to attract women."
A dating profile is the way that a man can get his foot in the door, Xuma said. It needs to be honest and real, but it doesn't need to be a place where men have to blab about their entire dating history or lives. Xuma's new report and its online dating profile examples, show just how to do that.
Rather, it should be a place where women are given just enough information to pique their interest and create in them the desire to know even more. It's that fine line that men must first traverse in a dating profile, balancing honesty and mystery, and then continue to walk that fine line to keep women interested.
Xuma has spent years teaching hundreds of men flirting tips for guys and has been a dating expert and attraction adviser for more than 10 years. He has appeared on ABC and CBS television, as well as Playboy radio. He's the author of The Bad Boy Formula, Secrets of the Alpha Male, the Girlfriend Training Program, and numerous other books and articles. He has also been recognized for his work sharing dating advice for guys and helping men hone their dating profiles by studying online dating profile examples.
For more information, visit Carlos Xuma's website at http://www.win-with-women.com