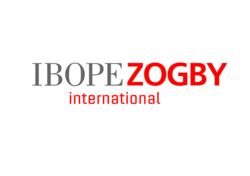 Utica, NY (PRWEB) March 06, 2012
While the Cold War may have been thought to be over years ago, majorities of US voters still hold negative views and harbor fears about Russia, a new IBOPE Zogby survey finds.
The IBOPE Zogby interactive survey was conducted from March 2-5. The Russian national election was held on March 4, while the poll was in the field.
Results of the poll include:

Six in ten have an unfavorable opinion of Russia (61%)
Three quarters (75%) do not think Russia is a trusted ally of the US
Three quarters (75%) have an unfavorable opinion of Russian President-elect Vladimir Putin
84% are not confident in the legitimacy of the Russian election process
52% believe Russia is a nuclear threat to the US, with 14% saying Russia is a major threat and 38% saying it is somewhat of a threat
48% believe Russia secretly aids terrorist threats to the US
58% believe Putin's re-election as President will have an negative impact on US relations
57% disagree with assertions made by Putin "that the US and other western powers conspire to hold Russia back through aiding opposition groups within his country and by supporting former Soviet Union countries financially and militarily."
64% agree Russia is a "top world power"
49% do not agree that Russia should become a member of NATO
59% agree the US does enough to maintain a positive relationship with Russia
51% agree that they thought "following the Cold War and the dissolution of the Soviet Union, Russia would be a complete democracy and a greater ally to the US by this point."
IBOPE Zogby International conducted an online survey of 1,985 likely voters. The margin of error is +/- 2.2 percentage points. A sampling of IBOPE Zogby International's online panel, which is representative of the adult population of the U.S., was invited to participate. Slight weights were added to region, party, age, race, religion, gender and education to more accurately reflect the population.
ABOUT IBOPE Zogby International
IBOPE Zogby International is a non-partisan, premier global public opinion polling and market research firm that offers timely, accurate results and in-depth analysis and insights. IBOPE Zogby International works with issue experts in a vast array of fields including healthcare, technology, finance, insurance, energy, agriculture, public affairs, and media who offer insightful data analysis and exceptional service to clients in countries throughout the world. IBOPE Zogby International experts analyze data and work with clients to develop and implement new strategies, and offer customized and attractive solutions to challenges our clients face. IBOPE Zogby International was formed in January 2010 following the acquisition of Zogby International by IBOPE Inteligencia of Brazil, a subsidiary of IBOPE Group.
Please visit http://www.ibopezogby.com for more information on IBOPE Zogby International.
About IBOPE Group
IBOPE Group is a Brazilian multinational company specializing in media, market and opinion research with offices in the United States and 14 Latin American countries. Since its founding 70 years ago, it has been providing a wide range of information and studies on media, public opinion, voting patterns, consumption habits, branding and market behavior.
For more information on IBOPE Group, please visit http://www.IBOPE.com.