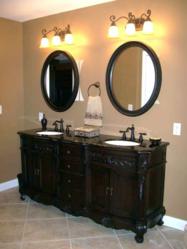 You can tell a lot about a company by the systems they have in place to take care of clients and how effectively they do so.
Quinlan, TX (PRWEB) March 08, 2012
With the ever growing popularity of online shoppers, many consumers are turning to purchasing items from the comfort of their home. While this is much more preferable to some people, there are still many others that like to see an item in person before purchasing it. "That's the problem with buying stuff online: What you get is not always exactly what was pictured and a lot of the time returning that item is a huge hassle. Either you can't get someone on the phone, or you're forced to send it back blind, hoping that you don't have to fight to get a charge back to your credit card," says Deborah Ketzer, a woman who has turned to online shopping for many of her purchases. "It's almost easier to just go into the store and buy something. That way you get a much more personal experience and you know you're going to be taken care of."
Julia Ritzenthaler, owner of Unique Online Furniture, a group of e-boutiques that offer unique bathroom vanities and other home furnishings, knew that the sentiments Ketzer shared were common. Many consumers like the convenience of ordering from home, but don't feel the security of dealing with the companies they are ordering from. That's why, when she started her business in 2005, she made it a personal and professional goal to become one of the first and few "e-tailers" that offer quality items online without losing the brick and mortar experience. "We want clients to feel like someone is shaking their hand when they purchase from us. If you call, we're going to answer. And if we can't--you can rest assured that someone is going to call you back in a timely fashion."
Developing a business model that was client focused wasn't difficult for Ritzenthaler. "It was actually very simple. I just applied the 'Golden Rule' to my business plan: Treat clients as you would like to be treated." What seems to be such a simple concept is actually one that many online retailers are ignoring and it shows. In a study done by Right Now Technologies, Inc. after the 2011 holiday shopping season, it was found that 32% of people interviewed had such a negative experience shopping online that they posted on the companies social media sites--and were ignored. Of that 32%, 61% said they would have been "shocked" if a retailer responded.
Ritzenthaler's company can be found at the opposite end of these statistics. With a A Rating from the Better Business Bureau and no complaints--EVER--she and her team are proud to work for an American small business that still sees the client experience as an investment and not an expense. They are not just "the little company that could," but the company that DOES. This can be seen not only in their BBB rating but additionally in their 5 star rating from Google, one of the many places that online consumers can now share and rate their experiences.
This business owner's advice to consumers is very simple: "Do your homework." She advises consumers to look into sites like the Better Business Bureau and other review sites before giving a company any business. Additionally, she recommends calling the company that you are looking to purchase from. Do they have client support staff to answer the phone? And if they do, are they knowledgeable? In her experience, Ritzenthaler notes, "You can tell a lot about a company by the systems they have in place to take care of clients and how effectively they do so."