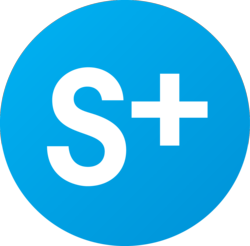 Morris Plains, NJ (PRWEB) March 07, 2012
SequentialT, the company that issues official numbers, digital and physical badges to fans, has announced that the San Antonio Talons have signed an agreement to use the company's innovative Official Fan Number Program to engage their fans. The company offers a revolutionary solution for fan monetization and experience.
SequentialT's patent-pending technology issues official numbers to fans, offering pride of ownership and innovative engagement experiences, while giving teams new and exciting ways to engage and monetize them.
"We are thrilled to be partnering with the Talons as they begin their fan engagement initiative in San Antonio," says Peter Kraft, CEO of SequentialT. "Our programs revolutionize fan engagement and monetization for teams and leagues, and we look forward to delivering an outstanding solution for the Talons."
SequentialT's offering captures fan data, an under-utilized and under-monetized asset of sports teams. The program drives primary and sponsor revenue by leveraging the value of fan data. The program – in both its digital and physical form – also offers extremely robust functionality, including digital ticketing, stored value, QR and RFID.
"We're truly excited about launching the Talons Official Fan Number Program to provide the best fan experience in the AFL," says Jason Lohe, owner of the Talons. "I've seen many approaches to fan engagement and monetization, but this is truly innovative and will help us capture the fan base we know the Talons are worthy of."
About SequentialT:
SequentialT is a marketing technology company that supercharges relationships between organizations and their customers/fans/members. Its patent-pending technology drives fan engagement, data capture and revenue growth for teams.
About the San Antonio Talons:
The San Antonio Talons are a professional arena football franchise based in San Antonio, Texas. Their home arena is the Alamodome, following their relocation to San Antonio for the 2012 season. The Talons have had two national championships and nine division titles.
###
For more information please contact Rebecca Wang at (973) 270-0866 x15 or rwang(at)sequentialt(dot)com.