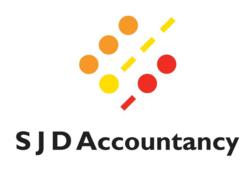 (PRWEB UK) 7 March 2012
SJD Accountancy, the UK's largest accountants for contractors with over 11,000 limited company clients, have seen an increasing demand for their free one to one meetings service from contractors, freelancers, interims and consultants in the more central and city focused areas of the UK, more specifically so in London.
Contracting has always been popular in London and despite the recession it looks to remain so for the foreseeable future, popular contract roles include: Java developers, project managers, analysts and jobs in the finance sector.
In a recent report by IT staffing firm Jenrick, it appears the popularity and demand in London for freelancers and consultants is set to increase throughout 2012. With a number of IT projects planned throughout the year, companies whose contract-based IT project managers are vital to their operations are expected to offer a 20% rate increase to retain valuable staff.
Contractor accountants SJD Accountancy, have developed a series of guides to support those freelancers considering contracting in London.
Guide to Contracting in London - One of the world's most vibrant and visited capital cities, London needs little in the way of introduction, this guide offers a full list of pros and cons to contracting in London, the most popular companies to work for and typical rates of pay for a contractor.
Contractor Accountant London - What can your contractor accountant London do for you? A comprehensive list of how an accountant should support you every step of the way.
Contractor Calculator - How much can you earn as a contractor in London? Enter your daily take home pay to find out.
Contractors working through an umbrella company or permanent members of staff thinking of becoming a contracting and going Limited can contact SJD accountancy (contact us section) and book a free face to face meeting in London, or for that matter any major city, to discuss how going Limited works, advice on tax as well as take home pay.
About SJD Accountancy
SJD Accountancy is the UK's largest specialist provider of fixed fee, limited company accountancy services to contractors, freelancers and small businesses. It is the only national specialist firm of accountants with offices in all major cities, and is the chosen accountancy firm for more than 11,000 clients.
SJD Accountancy has been acting for contractors and small businesses since 1992 and is the most recommended accountancy firm on the Internet. It has more qualified staff than any other specialist firm, with qualifications covering the major Tax and Accountancy bodies, including ATII, ATT, ACCA, CA, ACA, FCCA, ACMA.
SJD Accountancy offers a complete package including completion of accounts, payroll bureau, dividends, corporation tax computations, personal taxation and all company returns.
On top of all that, SJD Accountancy has won more awards for customer service and accountancy excellence than any other firm in their market, including:

Best Contractor Accountants - Contractor UK 2011 - 2007
Accountant of the Year - The British Accountancy Awards 2011
Best Professional Team of the Year - UK Customer Experience Award 2011
Customer Commitment Award - Institute of Customer Service 2011
National Chamber of Commerce Award 2010
Medium firm of the Year - Finalist Accountancy Age 2010
Excellence in Customer Service - Finalists National Customer Service Awards 2009
Sunday Times Best Small Companies - Award 2009 - 2007
Small firm of the Year - Accountancy Age 2007 & 2004 and finalists in 2010 and all years since 2003
And most importantly, in a recent survey 98% of their clients rated SJD Accountancy as 'better than other accountants' - and they are working hard to convince the other 2%!