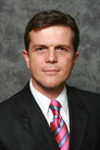 In a rapidly changing world, energy lawyers and executives need to be aware of the legal landscape whenever they invest in projects abroad, particularly in emerging markets
Houston, TX (PRWEB) March 06, 2012
Haynes and Boone, LLP Partner Sashe Dimitroff has been invited by the Qatar University College of Law to instruct international energy lawyers and executives on the available commercial and litigation options when catastrophic events disrupt oilfield projects.
Dimitroff will be conducting the five-day program from March 11 to 16 in Doha, Qatar.
"In a rapidly changing world, energy lawyers and executives need to be aware of the legal landscape whenever they invest in projects abroad, particularly in emerging markets," Dimitroff says. "The course will cover strategic issues when initially planning a project and after catastrophe strikes. It will fundamentally consider key issues like who can you sue, what forums are available around the world, what claims are available under international treaties (as well as contractual and local law), and how to either protect your assets or make sure you get paid."
Issues can arise on multiple fronts, Dimitroff says. Shipments can be seized in transit, a company's liability in one country can subject its subsidiary's assets to judicial orders in another, governments can expropriate a company's oil field assets, or officials can simply refuse to honor drilling contracts.
"Some calamities strike suddenly and unexpectedly, like rig explosions and oil spills, while others may evolve gradually, such as popular calls for political action during an election year, followed by governmental or regulatory decrees," Dimitroff says. "Increasingly in the past few years, disputes have arisen over petroleum and power projects and 'clear-cut' contractual remedies have not offered a resolution of the problem."
"Even arbitration provisions (or the local courts of a foreign country, which often are not considered a promising option for many reasons) may not provide a clear jurisdictional route for resolving disputes."
The key to a company's success will often lie in the development of a creative, multifaceted strategy, Dimitroff says. "In the best-case scenario, these strategies are created when the project is first planned. Many times, however, this strategy must be created immediately, often within hours or days of a catastrophic event," he says. "This seminar outlines the options and strategies that lawyers and executives should consider when facing such issues."
About Haynes and Boone
Haynes and Boone, LLP is an international corporate law firm with offices in Texas, New York, California, Washington, D.C., Mexico City and Moscow, providing a full spectrum of legal services. With more than 525 attorneys, Haynes and Boone is ranked among the largest law firms in the nation by The National Law Journal. The firm has been named one of the "Best Corporate Law Firms in America" (Corporate Board Member Magazine, 2001-2011) and recognized as a "Top 20 Law Firm" for culture and for diversity with respect to both women and minorities (Vault, 2012). For more information, visit http://www.haynesboone.com.