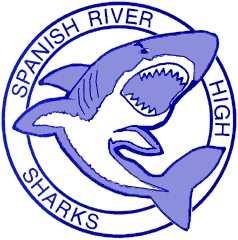 16 kids died today, and 16 more will die tomorrow. That's unacceptable and we are proud of Ross and Dalton, the student leaders, and student body of Spanish River High
Boca Raton, FL (PRWEB) March 06, 2012
Spanish River High School is asking all U.S. Jr. High and High School students take the pledge to not text and drive. The students have cooperated a national event all schools are intended to be made a part of "Rock To Live" Music Festival to celebrate nationally to save a life.
The student leadership of Spanish River High School of Boca Raton, FL, in conjunction with PhoneGuard, Global Maximus Productions, Channel One News, and Florida Atlantic University have cooperated to formalize a National Day of Awareness and Music Festival.
The grassroots campaign is to warn of the Dangers of Texting & Driving. The music festival is scheduled for April 28, 2012 at the state-of-the-art and recently opened Florida Atlantic University Stadium in Boca Raton, Florida.
This is a grassroots, student-led peer to peer effort to bring awareness to the dangers of texting and driving. The student leadership by sponsoring an event that brings together thousands of schools and millions of students across the nation, in one combined voice to save lives of their classmates.
The event will feature a Tailgate Party outside the stadium starting at 2pm with a test track and simulators where attendees from around the region can experience the distractions and impairment of texting while driving.
Gourmet Truck Expo is sponsoring a Food Truck Food-a-Thon featuring many of the most well known Gourmet Food Trucks in South Florida, with Live entertainment by rising Country stars, BadHorse among other artists contributing to the cause with various sponsor booths on hand to support the cause further.
The plan is that The Day Of Awareness will be capped with a star-studded Music Festival produced by Global Maximus Productions in association with Liquid Crystal Productions. The event is scheduled for inside the stadium to the ticket holders. The event will also be made available "Live" and totally interactive, streaming to millions around the world with proceeds to benefit each school taking the pledge. The actual event is expected to sell out of the 30,000 tickets being made available.
"Our goal is to raise awareness about the dangers of texting and driving among teens, parents, and all drivers, as well as, offer a solution to help curb the habit. There is already enough danger in the world, we don't have to go out of our way to create our own." said Ross Brenner, Sophomore Class President and originator of the national event.
Brenner, with Spanish River and PhoneGuard, has been working with various companies, groups, communities, sports figures, politicians, musicians, and entertainers who have been anxious to lend their support and time to this important cause, and be on hand championing the event.
Celebrity performers and attendees will offer messages on the importance of Texting Responsible and will sign autographs, take photographs, and visit streaming subscribers interactively, enhanced by the latest state of the art technologies accessible to all devices, including iPad, via the Gotham Content Delivery Network, a Global Maximus partner.
With the support of sponsors like PhoneGuard, Ocean Properties Hotels and Resorts, PortaVia, Global Maximus Records, and the performing artists involved, this student-inspired Spanish River event will be ground zero for the nationwide effort.
There are numerous celebrities that will be doing shout-out's for the public service announcement that will play during the event. Students, their parents, and everyone involved, will be asked to visit http://www.takethepledge.tv to join major recording artists, sports figures, politicians, and celebrities, in support of this cause, and be a part of the launching of the first ever PPV music festival, Rock for Life, a new national Student-Sponsored Music Festival, with the goal of supporting major life-changing causes.
Channel One News, the leading television news network for teens, will support the effort by airing a public service announcement, produced by SRHS, on its daily broadcast in schools nationwide. Channel One News, a valued educational program viewed daily at SRHS, reaches nearly 5.5 million young people in thousands of middle schools and high schools across the country. The dynamic broadcast and supplementary educational resources inform, educate, and inspire teens, connecting them with important current events and the world around them.
Students will reach out to major talk shows, news publications, and other sources to achieve broad scale national awareness for the cause and the event, which seeks to save lives and make history by bringing together a first ever peer-to-peer nationwide message. Students expect any donations raised from this event will aid Jr. and High Schools, and will provide much needed funds to raise awareness, support recently cut programs, and help reduce financial shortfalls.
The leading solution to curbing the rising problem of texting and driving lies in the innovative product that PhoneGuard will offer free at the event, and to its viewers. Boca Raton-based PhoneGuard, who has partnered up with two-time Grammy nominated singer/songwriter Justin Bieber, has developed a smart phone application which disables a phone's texting functions whenever it detects the driver moving more than 10 miles per hour. Including the mobile application, PhoneGuard has a full suite of safety products that backs into a web-based portal for family peace of mind.
"16 kids died today, and 16 more will die tomorrow. That's unacceptable and we are proud of Ross and Dalton, the student leaders, and student body of Spanish River High for leading the cause and launching this unique event. Thousands of schools, and millions of kids across the nation, will follow Spanish River's lead, and hopefully create their own events on that day, and invite viewers to tune in to the cause, and watch the festival, streamed live by GMP and Gotham Networks", added Scott Frohman, CEO of PhoneGuard.
"We are grateful to PhoneGuard and all our supporters for their incredible contribution and partnerships. We will use every available means at our disposal to send our shared message across the country, starting with Channel One News, along with our Facebook and Twitter.
Justin Bieber is in full support of "No Texting While Driving" and continues to campaign with PhoneGuard and Remember Alex Brown Foundation (http://www.RememberAlexBrownFoundation.org) via interviews with local and national media, and news outlets..." stated event founder, Ross Brenner.
The Festival and the cause has the full support of Boca Raton Mayor Susan Whelchel and City Council, Boca Raton Police Department, U.S. Congressman Ted Deutch, State Representative Irv Slosberg,
The National Transportation and Safety Board (NTSB), The Alex Brown Foundation, and regional Anti-texting groups in various parts of the country, including STANDD, TADD, SADD, amongst others. Various national and international businesses are supporting the cause and event, and will send out press releases as they come on board.
The announcement of the Day of Awareness & the 'Rock to Live' Music Festival will be adjoined by the announcement of the 'New Cool' Rewards program, which will reward PPV Viewers/pledge members with media downloads, VIP experiences, and special event opportunities at no cost to the students and families as a means to reward the commitment to Not Text and Drive.
A release of the formal agenda, the PPV, student pledge reward cards, performers, celebrities, dignitaries and sponsors, will follow over the next few weeks as momentum grows in support of the project.