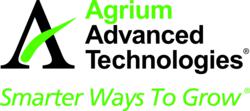 Loveland, CO (PRWEB) March 06, 2012
Agrium Advanced Technologies (AAT) is partnering with The Fertilizer Institute on Nitrace, an innovative demonstration project to establish fertilizer application practices designed to reduce greenhouse gases and generate carbon offset credits for agricultural producers.
The three-year, $2.86-million project seeks to develop a program that affords participating producers with advice to implement, monitor and track fertilizer best management practices for nitrous oxide (N2O) emission reductions. The results of the demonstration project eventually may lead to a system that enables agricultural producers to create and sell carbon offset credits into both voluntary and compliance carbon markets.
Nitrace is jointly funded through a U.S. Department of Agriculture Conservation Innovation Grant and matching resources from the project's participants. Through the partnership, Agrium Advanced Technologies' ESN controlled-release fertilizer will be available to participant growers during the 2012 and 2013 growing seasons.
"Agrium Advanced Technologies is committed to providing high quality slow- and controlled-release fertilizers," said Andrew Mittag, President, Agrium Advanced Technologies. "Our commitment extends to real-world product efficiency, which is why we're pleased to partner with The Fertilizer Institute on the Nitrace demonstration project."
During the next two growing seasons, Agrium Advanced Technologies will contribute more than $30,000 in donated ESN product to the project. ESN employs a unique polymer coating to help prevent against all forms of nitrogen loss, including volatilization, denitrification, and leaching. ESN is also designed to deliver nitrogen to a growing crop all season long, allowing the crop to effectively reach its full genetic potential.
Corn and soybean producers in Illinois and Iowa will be key participants in the program, tracking the application of ESN and other fertilizers using "4R" best management practices. The 4R system, promoted by The Fertilizer Institute and supported by Agrium, encourages responsible fertilizer use – the right source, right rate, right time and right place. The goal is to assist farmers in adopting practices that minimize nutrient loss from fields.
The Nitrace results are expected to pave the way for agricultural producers to capitalize on their carbon savings, providing a potential, new revenue stream by offering crops – and their carbon capture properties – as a commodity to the carbon cap and trading marketplace.
"We are very pleased to partner with Agrium's Advanced Technologies group, one of our industry's leaders, through the Nitrace demonstration project," said Ford B. West, President, The Fertilizer Institute. "We both share a commitment to responsible nutrient stewardship and environmental sustainability, and I look forward to the results of this and other projects we are collaborating on."
In addition to The Fertilizer Institute, project partners include Camco, ClimateCHECK, The Climate Trust, International Plant Nutrition Institute, U.S. Dept. of Agriculture's National Laboratory on Agriculture and the Environment, Michigan State University and Colorado State University.
"Collaborative initiatives like this demonstration project are a top priority of Agrium Advanced Technologies' sustainability initiatives," said Mittag. "It complements our ongoing sustainability efforts, and our team is eager to see it lead to positive, long-term impacts for agriculture and the environment."
About Agrium Advanced Technologies
Agrium Advanced Technologies is the leading manufacturer and marketer of slow- and controlled-release fertilizers and micronutrients in the Agriculture, professional Turf and Ornamental, consumer lawn and garden, and specialty agriculture markets. Agrium Advanced Technologies' brands include: ESN, POLYON, XCU, NITROFORM, NUTRALENE, DURATION CR and Spread it & Forget it slow- and controlled-release fertilizers, ULTRA YIELD Micronutrients, AMP and PRECISE controlled-release plant protection.
Agrium Advanced Technologies is a strategic business unit of Agrium Inc. For more information or to contact us, please visit http://www.agriumat.com.
About The Fertilizer Institute
The Fertilizer Institute (http://www.tfi.org) represents the nation's fertilizer industry. Producers, wholesalers, retailers, trading firms and equipment manufacturers which comprise its membership are served by a full time Washington, D.C., staff in various legislative, educational and technical areas as well as with information and public relations programs. For more information, please visit http://www.tfi.org.
###
FOR FURTHER INFORMATION:
Sarah Fox, Sustainability Initiatives Specialist
Agrium Advanced Technologies
970.292-9634
sfox(at)agriumat(dot)com
Kathleen O'Hara Mathers, VP, Public Affairs
The Fertilizer Institute
202.515.2703
kmathers(at)tfi(dot)org