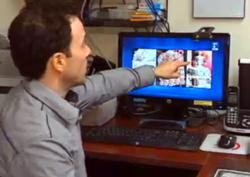 I've seen those before!
Forest Hills, New York (PRWEB) March 09, 2012
Thanks to Janet Medina, an employee at The Gold Standard of Forest Hills, 28-year-old Efram Sanders was arrested and charged with burglary, grand larceny, and criminal possession of stolen property. After watching channel NY1 news Tuesday morning, Medina was able to help NYPD catch the thief who stole at least 12 valuable items from a nearby synagogue in Kew Gardens, NY.
It was just another typical Tuesday morning when Medina tuned in to watch the local news. Upon seeing the pictures of the stolen items on television [Incident Case-Number: 20012-107-00930, Queens County, NY], Medina responded in shock, "Oh my God! I've seen those before!" She immediately contacted her boss and owner of The Gold Standard of Forest Hills, Scott Simon. Simon instantly recognized the silver Torah crowns after he Googled the images of the reported stolen artifacts. Out of the 13 stolen items, Simon was able to find 11 of the silver items stored in inventory at The Gold Standard of Forest Hills.
Simon recalls working with Sanders personally. The Gold Standard has been one of Queen's most trusted and dependable NY gold buyers and pawnshops in New York. Simon, Medina, and all other employees take pride in running an ethical business. As part of protocol, Simon recollects asking Sanders if the items belonged to him. In response to Simon, Sanders stated that they were inherited from his Bar Mitzvah.
The stolen property netted over 15 grand. All the items were personalized with the names of previous members in honor of the deceased. Despite the grand monetary value attached to the stolen goods, the members of Congregation Degel were more distraught from an emotional and religious point of view. After more than a week, the community did not expect to recover any of the stolen property. Needless to say they were more than pleased to have their items back.
The Gold Standard of Forest Hills does not expect to get back the thousands of dollars they spent on the stolen goods. "We'll try to take the appropriate measures to recoup some of the money," said Simon. "But the likelihood is that we'll take the loss on this one." Despite losing thousands, Simon and Medina feel like champions for holding true to their ethical business practices and doing the right thing.
About The Gold Standard
The Gold Standard, a family owned business, has been in the jewelry buying and pawning industry for many years. With 13 locations throughout Queens and Long Island that offer pawn loan or buy gold, The Gold Standard continues to grow and expand. The Gold Standard guarantees friendly customer service, safe transactions and honest prices for all our customers. This is why we have been voted Best of Long Island by the LI press for 2010 and 2011. Time and time again, both new and returning customers in New York decided to sell or pawn their jewelry and other valuables at The Gold Standard. For more information, contact The Gold Standard of Forest Hills at (646) 470-4907), by email at foresthills(at)nygoldcashers(dot)com, or visit 70-58 Austin Street, Forest Hills, NY 11375.