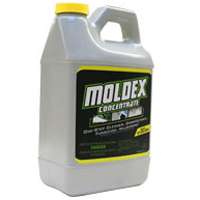 High humidity can wreak havoc on a home
Destin, FL (PRWEB) March 07, 2012
Recent weather patterns have caused higher than usual levels of humidity, especially along coastal communities. Though some are ignoring the moisture and celebrating unusually warm weather, others are struggling with the side effects. Disaster Relief Supply, a disaster recovery & preparedness retailer in Destin, FL has some suggestions.
Humidity is a term for the amount of water vapor in the air. To put it simply, when humidity levels are low, the air is dry, when levels are high, the air is moist. While there are problems associated with low levels of humidity, high levels of humidity are currently an issue for millions of Americans. High humidity can wreak havoc on a home. Contrary to popular belief, humidity can increase even in non-summer temperatures between 50-70 degrees. Left untreated, consistently high humidity can destroy electronics, rust metals, wear on the interior of a home, cause health problems such as asthma and anxiety (healthboards.com), and last but not least, aid in the production of harmful mold and mildew.
There are a number of solutions and products that can alleviate high humidity and the resulting problems. Disaster Relief Supply offers their expertise on the most effective products.
Dehumidifiers filter air within a perimeter to remove excess water vapor. Dehumidifiers can be used in all settings and are manufactured for both commercial and consumer use. These products are available in sizes usually rated by the number of pints of water they take out of the air over a 24 hour period. Although one of the most efficient methods of removing moisture, it must be used in a confined area and does not kill existing mold.
Certain areas (basement, laundry room, work sheds, attics, boats, RV's) are susceptible to high levels of humidity; as a result, mold and mildew commonly grow in these areas. An alternative to the mechanical dehumidifier are absorbents such as Damp-Rid. These products remove moisture from the air preventing the growth of molds, spores, and mildew. Absorbents can typically be used anywhere throughout a home or business, and are especially useful after a flood, or any sort of excessive water damage; but again this class of products do not kill existing mold.
Removing mold requires a different approach.
It is a myth that bleach and bleach cleaners completely remove mold. The chemical makeup of bleach makes it impossible to penetrate surfaces to destroy the roots of mold and fungus. Moldex cleaners are specially formulated for the cleaning of mold, fungus, and mildew. Along with the cleaning of actual mold, mildew, and spores, Moldex provides a line of preventative and stain cleaning products.
Be sure to monitor all areas affected by increased moisture and/or water damage. Mold can appear quickly without notice, and if left untreated the health and monetary effects are vast. Don't become a victim of nature, keep clean and safe by immediately removing and repairing any damage caused by excess moisture.