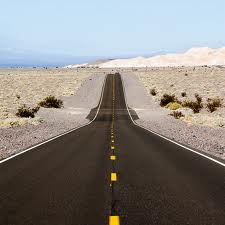 Denver, CO (PRWEB) March 06, 2012
There is a trend among busy Americans to forego taking vacation time, even when it's a benefit guaranteed by their employer. "Vacation deprivation" is not uncommon, as nearly one-third of Americans do not take the vacation time they are owed. In her latest blog, "Get Out of Town! Five Tips for Lightening Your Workload So You Can Take a Vacation," productivity and time management expert Laura Stack discusses why Americans give back more than 421 million unused vacation days each year, and she offers tips on how to change that trend.
Many Americans are quick to blame the high demands of their jobs for their inability to take advantage of vacation time, but Stack says that by merely examining one's own personal productivity habits and making some changes in the way their time is structured, most people can reclaim their vacation time without guilt and without sacrificing their work standards.
In her blog, Stack offers a five-step game plan for improving personal productivity and reclaiming control of both personal and work time.
"Creating boundaries is probably one of the first areas that could use some improvement when it comes to taking back control of our time," Stack says.
Stack, a strong believer in keeping a planner and scheduling everything in it – exercising, going to Church, even time spent with the family – says it is critical in reclaiming control of time.
"When a coworker says, 'Will you come help me raise money at this event?' you can open your planner and honestly say, 'Gee, I'm really sorry. I have something planned,'" Stack says. "If it's not written down, you might accidentally say, 'Uh, no, I'm not doing anything on Saturday. I guess I can help you out.'"
Delegation, an art lost to many who suffer from a perfectionist mentality that makes them believe they're the only person who can do something "the right way" is another element Stack deems necessary in living a more productive life. Delegating means distinguishing between high standards and unrealistic expectations; once accomplished, successful delegating is a powerful tool in taking back control of one's time and productivity levels. Stack's blog also discusses management duties, goal setting, and what it takes to excel in each.
"It's time to get realistic and determine if the demands on your time have exceeded your ability to handle them," Stack says.
To find out more about improving personal and workplace productivity, visit the Productivity Pro website at http://www.TheProductivityPro.com, send an Email to Laura@TheProductivityPro.com, or call (303) 471-7401.
About Laura Stack:
Laura Stack is a time management and productivity expert who has been speaking and writing about human potential and peak performance since 1992. She has implemented employee productivity improvement programs at Wal-Mart, Cisco Systems, UBS, Aramark, and Bank of America. Stack presents keynotes and seminars internationally for leaders, entrepreneurs, salespeople, and professional services firms on improving output, lowering stress, and saving time in the workplace.
The president of The Productivity Pro®, Inc., a time management firm specializing in high-stress environments, Stack is the bestselling author of five books: "SuperCompetent" (2010); "The Exhaustion Cure" (2008), "Find More Time" (2006), "Leave the Office Earlier" (2004), and "What to Do When There's Too Much to Do" (scheduled for release in June 2012). The 2011-2012 President of the National Speakers Association and recipient of the Certified Speaking Professional (CSP) designation, Stack has served as a spokesperson for Microsoft, 3M, Xerox, and Office Depot, and is the creator of The Productivity Pro® planner by Day-Timer. Widely regarded as one of the leading experts in the field of employee productivity and workplace issues, Stack has been featured nationally on the CBS Early Show, CNN, and in USA Today and the New York Times.
###