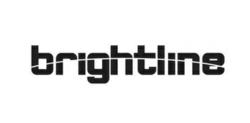 (PRWEB) March 06, 2012
Brightline Interactive, the leader in digital and creative activations, is excited to announce a final call for votes for charitable partner Coach Bob Huggins in the Infiniti Coaches' Challenge.
Coach Huggins serves as Honorary Chairman to Brightline's charity, Remember The Miners. As head coach of WVU's men's basketball team, Coach Huggins is participating in the Infiniti Coaches Charity Challenge, which closes this Thursday, March 8th. In partnership with NCAA and ESPN, this charitable program will donate $100,000 to a winning coach towards his charity of choice.
Click here to vote for Coach Huggins.
Coach Huggins is one of four final coaches participating in this challenge. Previously, the challenge included 48 basketball coaches. Coach Huggins advanced through the first round after winning the most votes in the Eastern region. The challenge will culminate around the exciting March Madness season, with the winner being announced on March 9th.
The Charity Challenge represents a confluence of Brightline's services: branding, event sponsorship, and charity. Through Team Epic, Brightline has developed a touchscreen kiosk and registration application for Infiniti, currently on display through its partnership with Cirque du Soleil. In addition, the interactive company has also held several activations during previous Final Four Tournaments with Capital One and has created experiences for this year's event for Sports Illustrated through Team Epic as well. Remember The Miners also represents Brightline's commitment to philanthropy, and is one of the company's several community involvements.
Voters may vote once a day every day, and have three days, and therefore three distinct votes, to cast in the remaining time left in the challenge.
Because the challenge is driven by social media, Brightline is encouraging Facebook and Twitter followers not only to vote, but to also share the link with their friends: http://www.espn.com/infiniti
To learn more about Brightline, like them on Facebook or follow them on Twitter.
About Brightline Interactive
Brightline Interactive is an award-winning, multi-discipline digital services agency that delivers creative solutions for web, mobile and experiential environments. Based in Alexandria, Virginia, Brightline develops and delivers branded solutions for both the public and private sectors by blending creativity and expertise of any and all media and technology available.
###