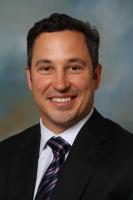 L&D staff and budgets have been dramatically reduced, but leadership development has never been more important. With all that has changed in the past 30 years, we have to take a fresh look at what we're doing to maximize our efforts for today.
Minneapolis, MN (PRWEB) March 08, 2012
A new research project is reexamining the classic 70/20/10 formula for leadership development to identify the most efficient way to develop leaders in today's environment. A collaboration between Dale Carnegie Training, What Really Works and Corporate Psychologists LLC, "How Leaders Grow Today" will be sponsored by 60 participating organizations and will culminate in a book and a leadership conference to be held in Minneapolis in May 2013.
While today marks the official launch for participant enrollment, the project kicked off in late 2011 with the formation of an Advisory Board of leadership enthusiasts from select organizations that are investing in innovative learning and development programs. The purpose of the Advisory Board is to guide the work to ensure the methodology is sound and the findings are significant. Board members include:
Paul Dominski, project founder and Chair, CHRO and CMO of Park Nicollet Health Services
Matt Norman, project founder and President, Dale Carnegie Training
Paul Batz, project founder and President/Founder, What Really Works
Brandon Sullivan, Ph.D., Partner/Director of Talent Management Solutions, Corporate Psychologists
Calvin Allen, SVP, Strategy and Human Resources, HealthPartners
Nancy Dahl, President and COO, Lifetouch
Matthew (Max) Donley, Sr. Director, Human Resources, Medimmune
Nan Drake, Senior Vice President, Dale Carnegie Training
Liz Garrett, Vice President of Human Resources, SuperValu
Doug Jaeger, CEO, Adolfson and Peterson Construction
Joyce Norals, Vice President, Human Resources, Lutheran Social Services
Nancy Robbins, SVP, Org. Effectiveness and Development, Ameriprise
Mary Sand, Director of Service & Org. Development, Avera McKenna Hospital
Kevin Sensenig, Global VP, Learning & Organizational Development, Dale Carnegie Training
"Today, I have half the learning and development staff I had three years ago and less than half the budget," says Advisory Board Chair Dominski. "At the same time, leadership development has never been more essential to my organization's success. With all the changes of the past three decades, we have to take a fresh look at what we're doing so we can maximize our efforts for today's world."
Focusing on leaders aged 25 to 45, the research will include qualitative interviews, quantitative surveys and an organizational benchmark study compiled from data gathered from the participating organizations. The intent is to uncover how contemporary business circumstances, including online and social learning, reduced L&D budgets and shortened job tenures, have changed the way leaders grow, and how those insights can inform leadership development and talent management strategies going forward.
"Companies are looking for a unifying talent development framework that's based on reliable, relevant research," Paul Batz, President and Founder of What Really Works. "70/20/10 was the starting point, but it has been interpreted in different ways and evolved over time. This is our opportunity to refresh the 'rule of thumb' and expand it to meet today's realities."
Sponsors will nominate three of their leaders to participate in interviews and discussions, and they will invite other leaders to complete an online research survey. Participating companies will receive advance access to research findings, anonymous transcripts of leader interviews, invitations to bi-monthly webinars, benchmarking data, consultation and other benefits, including a special reception at the May 2013 How Leaders Grow Today Conference. Many participant stories will also be included in the "How Leaders Grow Today" book.
"The companies we've talked to are eager to get involved because they value leadership excellence and are looking for ways to get smarter about how they spend their L&D time, energy and money," Matt Norman, President of Dale Carnegie Training, says. "It's an opportunity to get a critical competitive edge while also playing a pivotal role in shaping the future of leadership development. With the Dale Carnegie organization celebrating its 100th anniversary this year, I can't think of a more fitting project to be working on right now."
Reduced pricing is available for organizations that enroll in the study before April 16, 2012. For information on participating, visit the How Leaders Grow Today website: http://www.howleadersgrowtoday.com/participate-in-research
About How Leaders Grow Today
How Leaders Grow Today is a leadership development research project that will examine the experiences and lessons contributing to leadership development in our current context, culminating in a book and a leadership conference to be held in May of 2013. A collaboration between Dale Carnegie Training, What Really Works and Corporate Psychologists LLC, the study will involve up to 60 organizations and their leaders in the research to provide the data and insights companies need to maximize their talent development approaches for a long-term strategic edge. Advisory Board members include senior executives from Adolfson and Peterson Construction, Ameriprise, Avera McKenna Hospital, Health Partners, Lifetouch, Lutheran Social Services, Medimmune (a subsidiary of AstraZeneca), Park Nicollet Health Services and SuperValu, in addition to representatives from the project's founding companies. More information: http://www.howleadersgrowtoday.com