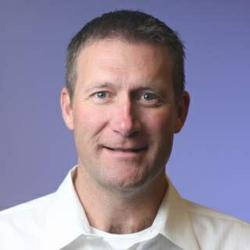 I am delighted to have these talented executives join our management team… these individuals put us in a strong position to accelerate our long term expansion plans. Chris Carr, ASTI President
Colorado Springs, CO (PRWEB) March 07, 2012
To complement the aggressive growth plans for 2012 and beyond, ASTI has hired two industry veterans to introduce its innovative new products. The executive appointments complete the management team and are designed to drive company expansion, enhance overall sales and accelerate the introduction of new products. ASTI is the primary source for professional data archiving solutions worldwide and is the exclusive manufacturer of Plasmon optical archiving products.
A brand new product line is being developed under the tutelage of Mr. Jim Heckethorn. With a background in electrical engineering coupled with extensive experience in the high technology field, he is the ideal person to develop and position the new product line for ASTI. Prior to joining ASTI, Mr. Heckethorn held various senior management roles for TriSoft Engineering during a ten year period. Additionally he worked for Westinghouse/Eaton providing leadership for new product releases. He holds a BSEE, Electrical Engineering degree from California State Polytechnic University – Pomona.
To bring these new products to market, ASTI has hired Mr. Tim Koch who has over 22 years focusing on proven results driven sales and sales management. As a strategic sales visionary, Mr. Koch will lead the sales team to achieve the corporate goals of increasing the visibility of the Plasmon product line and new ASTI products globally. Mr. Koch's expertise lies in building successful sales teams that consistently exceed plan while executing flawlessly on a solutions/consultative based sales strategy. His sales approach is one of leadership based on value-added selling solutions. As a mentor and coach, Mr. Koch will nurture the intrinsic abilities of his sales staff.
ASTI's President, Chris Carr says: "I am delighted to have these talented executives join our management team. The combined strengths of these individuals put us in a strong position to accelerate our long term expansion plans as we continue to serve our customers both now and in the future." The world-class management team will guide the company to greater innovation and growth and establish a foundation for future product developments.
About Alliance Storage Technologies, Inc.
Alliance Storage Technologies, Inc. (ASTI) is the primary source for professional data archiving solutions worldwide that meet and exceed today's challenging regulatory demands for secure archival data. Professional solutions provide value to any industry including: Healthcare, Finance, Government, Insurance, Legal, and more. These regulatory-compliant systems preserve unaltered data for extended periods (greater than 50 years) at an exceptionally low total cost of ownership.
Scalable product offerings include: Direct and Networked-Attached (DAS/NAS) Plasmon® storage libraries, with Ultra Density Optical (UDO™) as the core technology, related Write-Once-Read-Many (WORM) media, and archive software. Best-in-class global support services are available to sustain customer installations. Additionally, a complete line of certified Plasmon® parts are available. ASTI is committed to providing every customer with exemplary customer service and support from first contact through the life of the relationship. Thousands of businesses worldwide trust ASTI quality to secure their valuable investments in corporate data.
For further information, please visit http://www.alliancestoragetechnologies.com , or call 719-593-7900.