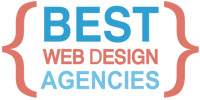 (PRWEB) March 07, 2012
The independent authority on web design and development, bestwebdesignagencies.com, has released their list of the best windows mobile development companies for the month of March 2012. Each of the mobile development companies featured in the monthly rankings have undergone a meticulous evaluation process which delves into various aspects of the services which they provide. An independent research team analyzes the services provided by each agency and compares them across various verticals.
The Top 10 Windows Mobile Apps Companies for March 2012 are:
1) FUN and MOBILE
2) Openxcell Technolabs Private Limited
3) Forix, LLC
4) V-Soft, Inc.
5) DCKAP Inc.
6) Mindfire Solutions
7) Silver Touch Technologies Ltd
8) Mercury Development LLC.
9) Endeavour
10) Mobile development experts
bestwebdesignagencies.com helps businesses find the best windows mobile developer to meet their specified needs and expectations by providing an analysis of the best developers in the industry. The approach used includes the use of a set of evaluation criteria, customer references, and various online and offline research resources. Other verticals which are included in the evaluation focus on business practices and their interaction in the web design and development industry.
ABOUT bestwebdesignagencies.com
bestwebdesignagencies.com is an independent research firm with a dedication to providing a list of the best web design companies and web development firms in the industry. Through meticulous research and developed methods for evaluating and ranking companies, bestwebdesignagencies.com has provided customers of web design and development services with a great resource to find a top performing web design company. Evaluations are carried out by a specialized team of researchers who examine thousands of applicants each month. bestwebdesignagencies.com provides their rankings free of charge to companies and individuals searching for a quality web design firm or looking for other design and development services with updates being provided on the first of each month. The website also provides information and resources for those looking to learn more about web design and development services.
Windows Phone Development Companies interested in applying for the rankings can visit:
http://www.bestwebdesignagencies.com/rankings/search-engine-marketing-agencies/apply-for-ranking
To view the list of the Best Windows Mobile Development Companies visit:
http://www.bestwebdesignagencies.com/rankings-of-best-windows-phone-apps-companies