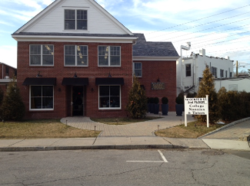 My daughter was so impressed with John. She said, "It was amazing, he opened the math book and knew how to do the problems! He really did a good job explaining it versus my teacher.
Darien, CT (PRWEB) March 08, 2012
College Nannies and Tutors (http://www.collegenannies.com) continues to expand by opening a new Learning Center in Darien, Connecticut. Franchise owner Leona Peiffer opened the learning center to provide tutoring services to the Darien, New Canaan, Wilton and surrounding areas. College Tutors Builds Stronger Families ® by offering a complete set of customized tutoring, homework help and college prep services. The tutoring services are provided through one-on-one role model tutors and tailored to each student's individual needs. That is what makes the difference. That is what makes the students of College Nannies + Tutors successful.
College Nannies and Tutors began in the summer of 2000 when then business school student and college entrepreneur Joseph Keeley took a job as a nanny caring for two boys and a little girl in Edina, Minnesota. During his time as a "manny," Keeley realized that he was being much more than a babysitter, but rather an "Active Role Model" for the children. He recognized a need for a unique and specialized service that connected parents with safe and reliable nannies and tutors or role models. He found these role models in current college students, college graduates and certified teachers looking to make a positive difference working with children and adolescents; he pioneered an efficient way to match the families' needs with the reliable resources and a business was born.
Incorporated in 2001, the College Nannies and Tutors organization has since expanded on Keeley's initial award-winning business to become the nation's largest nanny and tutor resource. Through their one-on-one role model focused programs, College Nannies and Tutors employs nannies you can trust, tutors who will help your student succeed and test prep coaches that will help your student get into the college of their choice. It is this commitment to both families and nannies and tutors and the proven College Nannies and Tutors system that distinguishes the company today.
College Nannies and Tutors is currently rapidly expanding on its purpose of Building Stronger Families™ by partnering with family-focused entrepreneurs across the world through its unique franchise opportunities.