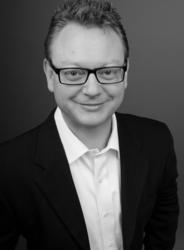 Pasadena, CA (PRWEB) March 16, 2012
Christopher Mesaros, President of the Los Angeles Personal Injury Law Firm "Law Office of Christopher Paul Mesaros, APC," has been named a Rising Star by California Super Lawyers magazine for four consecutive years. Only 2.5 percent of the lawyers in each state are selected for this honor. As one of California's leading personal injury attorneys, this honor places him in the top 2.5 percent of up-and-coming lawyers under the age of 40.
In January, 2012, Mr. Mesaros obtained a judgment of $106,298 in an employment claim for unpaid wages. Not only was Mr. Mesaros's client underpaid, but she was also abused and mistreated by her former employer. After trial in the Los Angeles County Superior Court, LASC case number BS128961, judgment was entered against the employer and for Mr. Mesaros's client.
Christopher Mesaros has a long-standing reputation for providing compassionate, no-nonsense advice and getting outstanding results for victims of car accidents, defective products, wrongful death, construction defects and general negligence. He is a passionate advocate of consumer rights and has been praised for his tenacity in standing up to defendants on behalf of his clients.
He has successfully represented victims and families of those who have been catastrophically injured by someone else's wrongdoing in both State and Federal Courts.
In 2012, Avvo.com, an independent online attorney rating service, gave Mesaros a "Superb" rating based on his background, years of experience as a personal injury lawyer, successful track record, impeccable reputation with clients and peers and professional accomplishments.
If you think you have a case and need attorney representation - or maybe you are unsure if you have a case and need a free consultation - please do not hesitate to contact Mr. Mesaros. Let him put his proven skills to use for you. Mr. Mesaros is available for consultation throughout Southern California, including Los Angeles, Pasadena, Santa Monica, and Long Beach.
More information about the Law Office of Christopher Paul Mesaros, APC, can be found at http://www.mesaroslawfirm.com
###