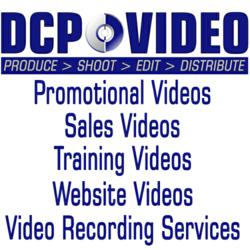 "We want to build a niche by producing short, effective, and affordable videos for use on websites, trade shows, or anywhere"
Milwaukee, Wisconsin (PRWEB) March 07, 2012
The inaugural video produced by a new Milwaukee, Wisconsin based video production start-up called DCP Video (http://dcpvideo.com) is being used to entice customers to visit the new restaurant - "Smoke Shack" - located in Milwaukee's popular Third Ward District.
The three-minute thirty-second promotional video has garnered thousands of views from social media sites like Facebook and Twitter. The video was so popular, it is now being used as the portal to the restaurant's website (smoke-shack.com) where it demonstrates the uniqueness, atmosphere and food choices offered at the new restaurant.
DCP Video offers small to medium sized businesses professionally produced, high-definition video production at an affordable price. "We want to build a niche by producing short, effective, and affordable videos for use on websites, trade shows, or anywhere," says Frank Datzer co-owner and partner of DCP Video, "and we want to price it in a way that even small businesses can take advantage of the power of video." The promotional video was produced in just three days and "for a fraction of what most companies would charge for this level of production," said Datzer.
Datzer has over 25-years of experience producing corporate and commercial video.
As the Assistant Vice President of Media at USBank Corporation he established their video production department. Datzer has also has produced and edited independent films and a variety of video programs for local and national business clients.