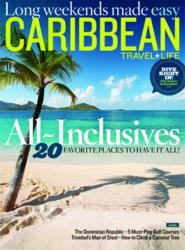 "When it comes to a home away from home, you know what you want: attentive service...uninterrupted privacy and good value. This St. Barts villa rental agency delivers on all fronts, finessing everything..."
Caribbean Travel+Life
Franklin, MA (PRWEB) March 09, 2012
St. Barth Properties (SBP), a boutique travel company specializing in villa rentals on the island of St. Bart was recently voted Caribbean's Best Villa Company in an annual reader's poll conducted by the popular travel publication Caribbean Travel + Life.
The magazine polled 17,000 readers, who are passionate and frequent vacationers in the Caribbean, on the best in a number of categories including hotels, restaurants and various suppliers. SBP was very pleased with the distinction, particularly since attentive services to clients was noted and sent out a thank you to all their clients.
In addition to representing a portfolio of over 160 private villas the company offers a full range of concierge services that includes car rental, villa provisioning, restaurant reservations, spa appointments chef services and excursions.
This honor was one of many that SBP has received; for the past six years, company president Peg Walsh has personally been named one of the best villa rental agents world wide – and the best in St. Barth - by Conde Nast
St. Barth Properties is a boutique travel company specializing in vacations to St. Barth, FWI. The company has a portfolio of over 160 carefully selected private villas, a branded collection of the island's most distinctive hotels. Additionally, they offer a full range of concierge services. Founded in 1989, with the maxim Live Your Dream ®, the company and its service-oriented staff leverage their combined expertise and passion for the destination to deliver a dream