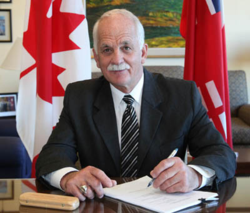 The government was extremely quick to rush that piece of legislation through. We will likely see the same speed applied to Bill C10
Vancouver, BC (PRWEB) March 08, 2012
With the Senate debates in full swing on Bill C-10, the Conservative crime bill is quickly moving through the final stages of becoming law in Canada. Vancouver-based Express Pardons warns the quick pace at which the bill will likely be passed should be a concern for Canadians and for those looking to apply for a pardon in Canada.
According to Express Pardons, aarlier in February, the Conservative government hastily passed the User Fees Act to increase the fee for pardons, despite a specific recommendation against this by the Senate. The actions on this recent act point to how the government is expected to handle the crime bill and eligibility periods for pardons, which is currently being debated by the Senate.
"As we saw with the User Fees Act, which quadrupled the price of obtaining a pardon, the government was extremely quick to rush that piece of legislation through," says Ainsley Muller of Express Pardons. "We will likely see the same speed applied to the crime bill going through the Senate in the next couple of weeks."
Ainsley forecasts that the bill will likely pass by or even before mid-March. This pace is extremely concerning, considering the volume of backlash by the public and concerned citizens and members of the government. It indicates that the Senate debate process may be nothing more than just a 'show' and that the Conservatives have no intention of considering the concerns of Canadians or the Senate on this matter.
"What is most disappointing is that the committee came up with viable changes to the bill, yet just like the recommendations that were ignored with the User Fees Act, the bulk of the crime bill recommendations will also likely be ignored," adds Ainsley.
To learn more about Express Pardons, and to apply for a pardon in Canada, visit: http://www.expresspardons.com