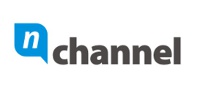 nChannel provides a new alternative to traditional system integration for retailers and distributors.

-- Steve Weber, President
Columbus, OH (PRWEB) March 07, 2012
nChannel Inc., headquartered in Columbus, Ohio, announced today the availability of their new web-based management platform designed to help companies solve the problem of silo'd systems and operations.
For a low monthly fee, nChannel subscribers can connect their existing accounting or ERP, POS, web-stores and e-marketplace systems to the nChannel platform. The nChannel platform provides a gateway, and management capabilities so that existing systems can work together to share information. nChannel subscribers can use the system to manage sales orders, items, inventory and customers that otherwise, would be housed and processed in separate systems.
"We're excited about the ability to bring easy, low cost, web-based management capabilities to companies which don't require customers to invest in time consuming or expensive system integrations or a full replacement of the systems they've already invested in," said Steve Weber, Co-Founder and President of nChannel.
The nChannel platform houses a library of "connectors" for a variety of leading eCommerce, POS and financial applications including Microsoft Dynamics GP, QuickBooks, Microsoft Dynamics RMS, QuickBooks POS, Magento and ASPDotNetStorefront with many more soon to be released. nChannel Connectors synchronize data from a subscriber's existing financial, POS and eCommerce systems in approximately 7 minutes, providing quick implementation with limited technical expertise required.
Once connected, subscribers can use the default workflows included with a monthly subscription, or can configure workflows to best match business processes. nChannel is sold by monthly subscription, with no long-term contracts, software or maintenance fees to pay. Customers can subscribe online at http://www.nchannel.com or through nChannel's network of Value Added Resellers.
About nChannel
nChannel provides an easy-to-use, cloud-based management platform that enables companies to cost effectively synchronize, manage and exchange sales, customer, and product data from transactions that occur at the register, in the warehouse, or via a web-store. nChannel's centralized, web-based model enables companies to easily manage sales processes for both wholesale and consumer channels. Using nChannel, subscribers can link their existing financial, ERP and/or POS systems with any number of external sales methods including traditional storefronts, websites and marketplaces. By connecting their solutions to the nChannel platform, Software developers can partner with nChannel to provide connectivity from their software to additional complementary applications. For additional information about nChannel, please visit our website at http://www.nchannel.com