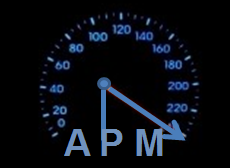 (PRWEB) March 07, 2012
A&I's Enterprise Infrastructure practice encompasses packaged and custom software applications, platforms, network, and database monitoring and performance optimization models, and their impact on infrastructure.
The A&I team provides Application Performance Management solutions that enables performance excellence with performance testing, monitoring and optimization of applications across physical, virtual and cloud systems and helps organizations deliver reliable business services to market quickly. The solutions can provide complete visibility into end user experience as well as monitor the response of cloud services during various pre-production and production instances.
Performance Matters!
What matters most to a business are its end-users, and what matters most to end-users is performance.
Within this webcast, you will learn how CA Application Performance Management solutions ensure an "as-expected" experience for end-users. Whether applications run in distributed, mainframe, virtual environments, in the cloud, or a combination, CA Application Performance Management helps organizations meet end-user expectations by finding problems before they happen; or, when they do happen, providing a 360-degree view of the applications, infrastructures and networks to pinpoint the problem for fast resolution.
About A & I Solutions
A&I Solutions is North America's premier provider of integrated enterprise solutions, dedicated to implementing solutions from CA technologies. A&I Solutions provides enterprise products and services to help companies achieve the highest level of performance. We focus on the best rated products and extensive experience to deliver comprehensive integrated Enterprise Solutions. Working with enterprise management, resource planning, service assurance, security and infrastructure monitoring, A&I helps organizations achieve their full potential by driving consistency and maximizing efficiency. Our proven methodologies, innovative best practices and deep technical experience produce better business results for our Customers. A&I has expertise across all IT environments - physical, distributed, cloud, virtual and heterogeneous platforms. We specialize in the following: CA Security Suite, CA Clarity, CA Wily - Introscope, CEM, SOI (Service Operations Insight), NetQoS, Reporting - Business Objects, Crystal Reports, Actuate Reporting, Enterprise Integrations.
For more information please visit http://www.anisolutions.com.