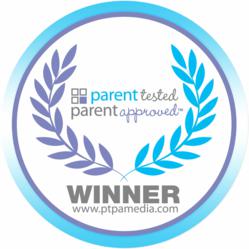 All products that earn the PTPA seal of approval have been rigorously tested by families and have met the demands of everyday life
Toronto, Ontario (PRWEB) March 08, 2012
Spring is around the corner and what better way to get into the season than with the top Peer Tested Peer Approved products!. Included in the list of prominent award winner's are the stylish, functional and high-quality ARCADE headphones by AERIAL7, the BurglaBar you add to your sliding doors and windows for safety and peace of mind, Snuzzle Me 6-in-1 plus Organic Infant Carrier Cover for the ultimate parenting must-have and of course, the superior quality Design 7 Play Set system for your very own backyard playground!
PTPA Media has North America's largest volunteer parent tester community – a credible third party resource for parents with over 60,000 members.
"All products that earn the PTPA seal of approval have been rigorously tested by families and have met the demands of everyday life. Seeing the Seal of Approval is like shopping with your best friend, you know its been tested by your peers and you can't get a better recommendation than that!" says PTPA Founder and CEO, Sharon Vinderine.
Since 2008, PTPA has evaluated thousands of products and services from leading manufacturers and emerging brands. Because independent consumers evaluate these products in their own homes, PTPA winners are chosen based on merit and consumer experience – not on commercial considerations.
PTPA Media has become a recognized source by the media for credible and reliable recommendations for their audiences. Recognized TV personality, PTPA Founder and CEO Sharon Vinderine has presented PTPA Award winners on over 50 morning shows including the Rachael Ray Show, Fox and Friends, Canada AM and Global.
Here are just a few of the innovative new products to receive the PTPA Winner's Seal of Approval for their most recent campaign:
The Perfect Name for You is a personalized storybook that includes your child's name, picture, favorite animals and more. They'll be begging you to read it again and again!
Gerber® Graduates® Rest Easy™ Spoons by NUK make feeding time easy for parents and baby. They keep your table tops clean and are easy on baby's gums.
Every Body Has a Brain… the Game: This educational DVD helps kids learn the basics about the human brain. A great educational tool for schools or home learning!
Millie the Mouth: This children's storybook features an adorable and unpredictable mouse named Millie who will have every child smiling!
Toddler/Youth Mittz by Stonz: These Mittz are packed with Thinsulate and lined with fleece. Children can fasten them by themselves and these will really stay on!
Potty Time – You Can Do It Pack: This innovative product includes a story to encourage potty use and a watch to remind both kids and parents when it's time to use the potty!
RadianRXT by Diono: They'll be safe and sound in their new convertible + booster car seats from Diono. It's incredibly safe, adjustable, expandable and even has cupholders.
Also included in this winner's announcement are the award-winning Medela Freestyle Breastpump and Calma baby bottles and the impressive Bamboo Baby Washcloths by Bamboobino . All designed to simplify the life of a new mom.
For a complete list of award winners, visit the Spring 2012 section on their newly updated website.
About PTPA Media Inc.
PTPA Media provides an objective framework for appraising and promoting new products designed to enrich family living. The company's mission is to marry innovative companies with discerning consumers, to improve consumer access to quality products and services for their families and homes.