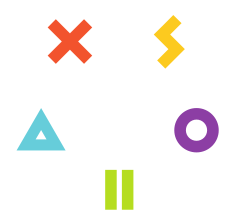 San Francisco, CA (PRWEB) March 06, 2012
Xsolla announced today that they would be hosting a panel with Qiwi and Deloitte executives at the 2012 Game Developers Conference on March 8. The Game Developers Conference (GDC) is the world's largest professionals-only game industry event, held March 5 – 9, 2012 at the Moscone Center in San Francisco.
The panel, titled "Expand Your Reach in Emerging Regions (with Qiwi)," will be held at 11:30 a.m. in Room 2020 in the West Hall of the Moscone Center, following Xsolla's panel about "Alternative Payment Solutions" at 10 a.m.
Sergey Solonin, Co-Founder of Qiwi will speak about Qiwi's unique payment service that is currently available in 19 countries. Qiwi specializes in providing solutions such as cash payment kiosks, mobile payments and credit cards that are popular in regions such as Russia, Eastern Europe and South America (regions that are experiencing tremendous growth right now in online games), as well as China.
Vasily Sabirov, Head of Payment Systems for Xsolla, will be speaking about which payment methods work best in markets around the globe. In the United States, people primarly use traditional methods (i.e., credit cards, etc.) to pay for virtual currency in games- however, this is not the case in many regions across the globe. In many countries, such as Russia and Eastern Europe, gamers prefer to use cash and kiosks to pay for virtual currency.
Shoab Malak, Director of Value-Added Tax (VAT) for Deloitte, will discuss VAT and other taxes that government tax authorities are applying to the gaming industry (for example, in the European Union), and what gaming companies need to know before monetizing their game(s) abroad.
According to Albert Donahue, Executive Vice President & Co-Founder of Xsolla, "Xsolla's panel with Qiwi and Deloitte is a great panel for gaming publishers and developers who are looking to monetize their game(s) abroad because they will learn not only which methods work overseas, but they will also learn how to monetize their game abroad and how to maximize their revenue."
To attend this informative panel discussion, visit Room 2020, West Hall, 2nd Floor of the Moscone Center in San Francisco on Thursday, March 8 from 11:30 a.m. - 12:30 p.m. Guests must have an entry-level pass ("Expo Pass") or single-session pass from GDC to attend the panel.
About Xsolla:
Xsolla specializes in online games, providing localized in-game payment solutions for global reach. Xsolla has been providing payment solutions with easy integration and high payment conversion rates for over 6 years. Xsolla's headquarters are in Los Angeles, California, with offices in Russia, Ukraine, Belarus and Kazakhstan. Xsolla partners with over 300 payment service providers offering credit and prepaid cards, mobile payments, e-wallets, cash and e-cash, payment kiosks and offers- all within one platform- with no installation or chargeback fees. Xsolla partners with more than 300 game publishers worldwide, including many of the leading casual and social game companies such as Valve Corporation (Steam), Aeria Games, S2 Games, Gameforge, Bigpoint, Wargaming.net and more. For more information or a free proposal, please visit Xsolla online at http://www.xsolla.com.
Social Media:
Visit Xsolla on Twitter: @XSOLLA http://www.twitter.com/xsolla
Facebook: http://www.facebook.com/xsollausa
YouTube: XsollaUSA
Newsroom/Blog: http://www.newsroom.xsolla.com
Media Contact for Xsolla:
Heather Hudechek
PR, Events & Creative Director
818-435-6613, ext. 1055
hh(at)xsolla(dot)com