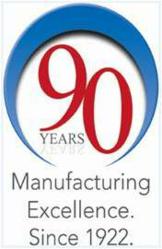 Our company has always been dedicated to giving our customers the reliable, innovative products they need and we look forward to continuing that tradition of excellence
Chicago, IL (PRWEB) March 07, 2012
Tripp Lite, a world-leading manufacturer of power protection and connectivity solutions, is celebrating its 90th year as a company dedicated to excellence in quality, reliability and customer service. Throughout its history, Tripp Lite has established a strong reputation as a leader in innovation and customer service, a reputation that carries on as the company continues to grow and looks to expand its line of data center and enterprise solutions.
From Graham Trippe's early innovations in the 1920's, to its current role as a complete solution provider for IT professionals, addressing power needs from the desktop to the data center, Tripp Lite has always put its customers first while maintaining a high standard of in-house engineering.
As Tripp Lite celebrates its 90th year of excellence in design and manufacturing, it looks forward to building on past successes and growing its product line. Combined with unparalleled channel loyalty, consistent growth and ever-expanding partner resources, Tripp Lite's history of innovation has the company uniquely positioned to continue providing high-quality IT solutions for the evolving marketplace.
"We're proud of our history and celebrating 90 years of success," said Glen Haeflinger, Tripp Lite President. "Our company has always been dedicated to giving our customers the reliable, innovative products they need and we look forward to continuing that tradition of excellence."
For more on Tripp Lite's history and current products, visit http://www.tripplite.com
About Tripp Lite
Outstanding product reliability and exceptional service have been Tripp Lite trademarks for 90 years. Tripp Lite's innovations include the world's first UPS system designed specifically for personal computers, and the world's most trusted premium surge suppressor—the Isobar®—with more than 18 million in use. Tripp Lite maintains the highest level of ready-to-ship inventory in the industry with more than 2,500 different products, including UPS systems, rack systems and cooling solutions, PDUs, PowerAlert software for enterprise-level system management and control, surge suppressors, KVM switches, cables and connectivity products, inverters, power strips and notebook accessories. Headquartered in Chicago, Illinois, Tripp Lite maintains a global presence with fully staffed offices worldwide. Additional information, including a list of Tripp Lite's sales offices and authorized reseller partners, can be found by visiting Tripp Lite's website: http://www.tripplite.com.