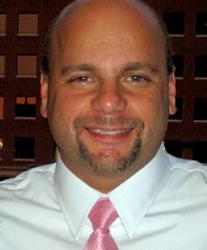 I am excited to join DrivingSales, whose positive impact on the $500 billion auto industry and its auto dealer community has been profound: today, one in every three dealerships has a member in DrivingSales
Salt Lake City, UT (PRWEB) March 07, 2012
DrivingSales today announced that technology and digital marketing expert Eric Miltsch has been named Director of Product Strategy for the company. Miltsch is charged with further enhancing and developing DrivingSales' product and services suite, which includes the largest car dealer social network; the auto industry's only unbiased, comprehensive vendor ratings platform; dealership-oriented data integration and business intelligence products, as well as professional education and training programs -- all focused on making dealerships more profitable, while also providing benefit to automakers and the industry as a whole.
"Eric is a leader in innovative digital marketing and technology for dealerships, both in vision and in practice. He doesn't just talk the talk but he has walked the walk, on the ground and in the dealership, helping make Auction Direct one of the fastest-growing and most successful used car dealerships in the country," said DrivingSales founder and CEO Jared Hamilton. "We are proud to welcome Eric to the team. He is a long time friend of DrivingSales and a true evangelist for improving dealership access to the best and most innovative digital strategies and information available. We look forward to seeing him put his passion into action for the thousands of dealers in the DrivingSales community."
DrivingSales provides comprehensive professional resources for the automotive retail segment including DrivingSales.com, DrivingSalesTV, DrivingSales University, DrivingSales Executive Summit, and Dealership Innovation Guide.
Prior to joining DrivingSales, Miltsch directed successful digital experiences for Auction Direct USA, one of the nation's fastest growing used vehicle dealerships, which was also named the #1 Independent Retailer in the US in 2010 and 2011. Miltsch also wrote for WhyBuyUsedCars.com, Auction Direct's used car blog and his personal blog, WhatDidEricSay.com, one of the first blogs focused on location-based marketing concepts and strategies.
"I am excited to join DrivingSales, whose positive impact on the $500 billion auto industry and its auto dealer community has been profound: today, one in every three dealerships has a member in DrivingSales," said Miltsch "I look forward to working with the DrivingSales team on its mission to expedite and improve information flow to car dealers - in a digital universe that moves at the speed of light - by creating the industry's most effective and accessible profit-building data management, education and best practices resources and products."
Miltsch is a frequent contributor to the retail automotive community presenting his views on the latest digital marketing strategies and technology trends at respected industry events such as the DrivingSales Executive Summit, National Automotive Dealers Association (NADA), Thought Leader Summit, Internet Battle Plan, RIT Social Media & Communication Symposium, and the JD Power Automotive Internet Roundtable. His written work has been published and cited in various publications including The Dealership Innovation Guide, Automotive News, Auto Dealer Monthly, and Used Car News. He is also co-creator of CarZar, the first location-based, photo sharing automotive application.
About DrivingSales.com
DrivingSales is a business intelligence data company that includes the auto industry's largest car dealer social network. Dedicated to the dealer community, DrivingSales leverages its social networking platform to collect and route business intelligence and market data around the $500 billion automotive industry, all to make dealerships more profitable, while also providing benefit to automakers and the industry as a whole. Approximately, one in every three dealerships in the United States has a registered member in the DrivingSales community.
DrivingSales' information and data network includes flagship property DrivingSales.com (http://www.drivingsales.com), the world's largest car dealer social network; DrivingSalesTV (http://www.drivingsalestv.com), an interactive web channel which helps car dealers and auto professionals keep tabs on their industry and emerging technologies 24/7; DrivingSales University, an on-demand training platform where dealerships learn the latest web strategies from top e-commerce experts; DrivingSales Executive Summit (DSES) the industry's leading conference where progressive dealers collaborate and learn from world renowned experts, and DrivingSales Dealership Innovation Guide, a quarterly free publication featuring case studies of the industry's most innovative dealerships, solutions and best practices.
DrivingSales Media Relations:
Melanie Webber (melanie(at)mwebbcom(dot)com), mWEBB Communications, 424.603.4340
Angela Jacobson (angela(at)mwebbcom(dot)com), mWEBB Communications, 714.454.8776