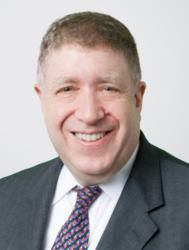 Mr. Fishman will continue his practice in general business and telecommunications law.
New York, NY (PRWEB) March 07, 2012
Phillips Nizer is pleased to announce that Eric Fishman has joined the firm's Corporate & Business Law Department and Technology practice as a partner. Mr. Fishman will continue his practice in general business and telecommunications law, encompassing licensing for domestic and international telecommunications companies, regulatory compliance, and transactional work for telephone, satellite, submarine, cable, wireless and internet companies.
Mr. Fishman's 30-year experience related to the telecommunications industry, includes a 5-year tenure at the Federal Communications Commission (FCC) where he advised the Commission on broadcast, cellular and common carrier adjudicatory matters and represented the Commission before the United States Court of Appeals. In recent years, in addition to his telecom practice, Mr. Fishman has been practicing corporate law representing investment institutions and large commercial and residential real estate owners on telecommunications law-related matters.
Mr. Fishman earned his J.D. from the Columbia University School of Law, and a Bachelor's degree from the University of Chicago. He also holds a Ph.D. from Columbia University. Mr. Fishman is admitted to practice in New York, the District of Columbia and the Commonwealth of Virginia.
About Phillips Nizer LLP:
Phillips Nizer LLP been engaged in a wide-ranging practice of domestic and international law for over 80 years. Established by world-renowned trial attorney Louis Nizer, the firm consists of lawyers who are well-respected leaders in their fields. The firm's principal office is in New York City, with additional offices in Garden City, Long Island and Hackensack, New Jersey. To learn more about Phillips Nizer LLP, please visit: http://www.phillipsnizer.com.
###