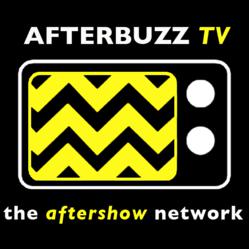 TV fans are no different than sports fans, and whether it's a Lakers game or an episode of Boardwalk Empire or Dancing with the Stars, fans want to tune into an after-show where hosts and fellow fans can recap, break down and discuss what they've seen.
Los Angeles, CA (PRWEB) March 07, 2012
AfterBuzz TV, the largest pure new media platform on the web and TV fans #1 source for after-show entertainment, is announcing an exclusive partnership with Bing, the search engine from Microsoft, and will be streaming live with Akamai, the leading cloud platform for helping enterprises provide secure, high-performing user experiences on any device, anywhere.
After watching their favorite TV show 'Breaking Bad', 'Extra' host, Maria Menounos, and filmmaker, Keven Undergaro, wanted to partake in the kind of fan interaction that sports fans do after watching games. As those fans are treated to post-game wrap up shows, the duo wondered why TV fans couldn't be treated to the same? Thus they created AfterBuzz TV, an online, new-media network dedicated to producing post-game, wrap up shows for favorite TV shows. When TV fans finish watching episodes from select series, they can go to afterbuzztv.com to watch, listen or download a weekly after-show where superfan hosts break down that night's episode, take calls from fans and interview guests. With over a hundred hosts on its roster and viewer/listenership worldwide, the net produces over 25 hours of original TV 'after-show' programs per week, from "AfterBuzz TV: Breaking Bad Edition" to "AfterBuzz TV: Jersey Shore Edition." It has a roster of nearly 100 original programs producing after-shows for TV series and genres of all types including "Gossip Girl," "Mad Men," True Blood," "Celebrity Apprentice," "American Idol," "90210," and "Mob Wives." The largest new media network of its kind on the web, AfterBuzz TV covers any show with a superfan following. Network guests have included everyone from Stone Cold Steve Austin to Camille Grammar to Emmy winner Aaron Paul.
With Menounos joining the cast of 'Dancing with the Stars', AfterBuzz TV will be providing even more exclusive fan content. Superfans of 'Dancing with the Stars' will be able to go to afterbuzztv.com, directly after episodes of the show airs to watch AfterBuzz TV's Dancing with the Stars Edition. The DWTS after-show will feature guest appearances from cast-member Maria Menounos and partner Derek Hough as well as other castmates and dancers. AfterBuzztv.com will also have exlusive daily video journal updates from Menounos.
"TV fans are no different than sports fans, and whether it's a Lakers game or an episode of Boardwalk Empire or Dancing with the Stars, fans want to recap, exchange and discuss what they've seen. We get downloads from all over the world that supports this" said Maria Menounos. "And with more people consuming content online and through mobile devices, producing these after-shows through webcast and podcasts made perfect and timely sense. Moreover, we have fans who watch our shows live from Germany to Guatemala to Kuwait. The fact that people anywhere in the world with internet access can watch our shows live gives us a leg up on traditional live television. We are literally scratching the surface in terms of growth and are so excited for our partnerships with Bing and Akamai and the next step in our evolution." Keven Undergaro knows that "in the past, after episodes of shows like Lost and Mad Men aired, fans mostly relied on message boards and blogs for recap and discussion. With AfterBuzz TV after-shows, they have a far more intimate experience. Our hosts are superfans themselves and work in all parts of the entertainment industry helping them to deliver the most insightful information." AfterBuzz TV Executive Producer, Phil Svitek, believes that "having a network dedicated entirely to TV 'after-shows' and after-show discussion is a simple idea yet highly provocative. What really drives our success is the fact that Keven and Maria, and our entire staff, are first and foremost, superfans, rooting for the success of the shows we cover. Networks, publicists and show-runners have been incredibly receptive, viewing us as another promotional venue for their brands. Cast and crew love being guests on our shows, too. We pop popcorn and watch series' episodes with them in a huge screening room, then hit the studio to go up live. It's a fun, positive environment where guests are allowed to talk in depth about their craft."
With a worldwide fan base growing rapidly each day, having Bing and Akamai on board will not only help to address the network's increasing needs, but also will help to expand the network overall. "The dawning of Apple TV, Xbox 360, and other like entities, indicates it's just a matter of time before internet and TV fully fuse to become one in households. New media apps will also be readily available in cars. AfterBuzz TV needs to be prepared for these transitions and with Bing and Akamai, it will be" says Maria Menounos.
"Bing is thrilled to work with Maria and Keven to deliver AfterBuzz to TV fans," said Eric Hadley, General Manager of Marketing, Microsoft. "They are uniquely identifying the hottest trends in entertainment and creating a forum for superfans to communicate. Bing is for doing and this partnership enables us to connect with entertainment fans and help them do more, while interacting with the shows they love."
Maria Menounos shares that "Bing users are active in their lives. They're doing. And it helps make this partnership so organic. Our research indicates that AfterBuzz TV fans are just as active, listening to our after-shows while doing things such as commuting, working, cooking and exercising. And with Akamai, a company that delivers streaming media and web content to literally one third of the world, we give our audience the very best possible means to watch and listen to our content."
AfterBuzz TV is changing the way fans and celebrities connect. There are an ever-increasing number of touch points between viewers and entertainment content, offering more ways than ever to engage audiences across mobile, social, and connected platforms. Entertainment should be everywhere the consumer wants it to be and it's not a one-way interaction anymore. Consumers want to watch, engage and share their experiences socially, and together AfterBuzzTV and Akamai are making that a reality. Networks have the ability to deliver a rich media experience outside of the TV itself, one that drives real-time (vs. time-shifted viewing) or prolongs the experience past a specific weekly time slot. "Between the TV fan's desire for 'after-shows', the ongoing growth of new media, the quality of our programming and our relationships with Bing and Akamai, AfterBuzz TV is a trailblazing entity that is set up for near unlimited success" - Maria Menounos.
FOR ADDITIONAL INFORMATION:
Maria Menounos: Gary Mantoosh / BWR PR – gmantoosh(at)bwr-la(dot)com
Brett Ruttenberg / BWR PR – bruttenberg(at)bwr-la(dot)com
AfterBuzz TV: Phil Svitek / phil(at)afterbuzztv(dot)com
Microsoft Bing: Lisa Gurry / lisa(dot)gurry(at)microsoft(dot)com
Akamai: Michelle McKniff / mimcknif(at)akamai(dot)com
BWR Publicity
9100 Wilshire Boulevard, Fifth Floor, West Tower, Beverly Hills, CA 90212
310-550-7776 (ph) | 310-550-1701 (fax) | http://www.bwr-pr.com (web)