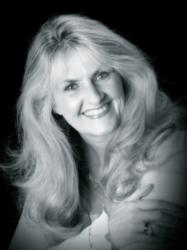 These individuals are not the mainstream health practitioners so they offer alternative approaches that work with mind-body paradigms. Interesting at the very least.
Los Angeles, CA (PRWEB) March 08, 2012
Psychologist Dr. Carol Francis brings three alternative health care practitioners of atypical skills and perspectives that have received considerable attention and research. This program offers hypnotherapeutic moments on Manifesting Success and creating self-confidence with Thorance Tweten. Next, hard core research findings about Past Life Regression are discussed with Dr. Heather Rivera. Certified ARC Teacher, Barbara Schiffman discusses her book and experience with reading "Akashic Records (or Files). For some, these are mere forms of amusement; others find these to be ridiculous; and other find these approaches to be the essence of healing, relief and freedom from constraints. Radio program can be listened to in archive form or podcast through BlogTalkRadio.com/dr-carol-francis.
Dr. Carol Francis on the talk radio show MAKE LIFE HAPPEN interviews Thorance Tweten, Certified Hypnotherapist who practices in Los Angeles, CA. During this heartfelt and helpful interview, Thorance Tweten provides a quick hypnotherapeutic moment aimed to produce success-oriented attitudes and abilities and discusses his work with women on issues of self-trust and belief in personal capacity. Thorance Tweten also discusses "Soul Regression," a tool that has been found to release individuals from unwanted inhibitions, negative processes, limiting attitudes and unexplainable complications. He can be reached for comments and sessions at 424-229-9292 or through taoofhypnosis.com.
Researcher Heather Rivera, R.N., Ph.D., J.D., is a researcher in the controversial and unusual field of Past Life Regressions. She can be reached through http://www.pastlifesurvey.org or 714-580-8803. Her Ph.D. Is in parapsychological phenomenon. Dr. Heather Rivera applied empirical and statistical research designs to determine if there were any benefits in Past Life Regression Hypnotic Therapy. Dr. Heather Rivera is an author of a book soon to be published under the title "Healing the Present from the Past."
The program's last interview is with Barbara Schiffman as a contributing author of "2012, Creating Your Own Shift." She does Akashic Record Readings. It is believed, that "we can visit our personal history throughout human existance by visiting our stored information available in the Akashic Records," explains Barbara Schiffman. Barbara Schiffman is educated as a Certified Hypnotherapist and ARCT (Akashic Records Certified Teacher from Center of Akashic Records from Linda Hall in Chicago, Illinois). Barbara Schiffman can be reached for classes, interviews and sessions at yourlifeandsoul.com, akashicla(at)gmail(dot)com 818-415-3479.
These professionals were interviewed at IHF and taught and participated at the International Hypnosis Federation Conference, "Its All About You" held each spring.
###