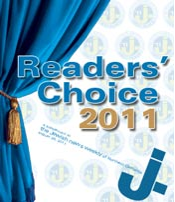 I love people and I love being connected with them
San Francisco, California (PRWEB) March 10, 2012
Jweekly.com is proud to have selected Wendy K. Yalom as its 2011 Readers-Choice selection as the best San Francisco wedding photographer. Photographs are a way to tell a story, and capture the narrative of an event. The best photographers capture and magnify that essence, bringing it to live, for years to come.
The San Francisco Wedding Photography winner, Wendy K. Yalom, said "I'm surrounded by beautiful experiences," she says. "I love people and I love being connected with them."
Wendy K. Yalom, in addition to winning the Readers-Choice award, has also been featured in Modern Bride, San Francisco Magazine, 7x7 and Yoga Journal. She's passionate about photography, as well as an avid practitioner and teacher of Yoga. Wendy says, "I'm often moved to tears by the beauty of love and life and I'm delighted to capture people in their best moments".
A client of Wendy's had this to say, "Wendy take amazing pictures. But more importantly she exudes energy, love and pure sunshinery goodness. That's what I wanted around me on my Wedding Day. I'm so excited she was chosen as the best San Francisco, Northern California, and Bay Area Wedding Photographer."
Jweekly is a weekly news publication serving Northern California owned by the Jewish News Weekly. Its mission is:
1. To connect, enlighten and strengthen the multi-faceted Jewish community of Northern California.
2. To be a forum for news, information, ideas and opinions affecting Jews locally, nationally and internationally.
3. To enrich the cultural, religious and social life of the community through articles, interviews, reviews and features.
You can find out more about Wendy K. Yalom, the Readers-Choice selection for best photographer at wendykyalom.com Jweekly is on the web at jweekly.com.