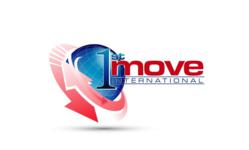 1st Move believe that their new offering is particularly competitive and hope to assist as many people as possible with their moves to Australia.
(PRWEB UK) 9 March 2012
Anyone shipping personal belongings overseas will be subject to these costs in addition to other destination charges such as Customs Clearance & AQIS in Australia which may result in potential additional charges for such things as Customs Inspection and possible treatments which may be required in certain countries with strict importation guidelines like Australia. 1st Move International Removals provides links on their website and is keen to help as much as possible. They also always recommend that for anyone taking personal items overseas that they check out the importation guidelines and requirements with the appropriate Embassy or Consulate of their chosen destination in the first instance and for more detailed information regarding the potential additional costs in respect of customs or quarantine intervention to liaise directly with the Agent or Customs authorities overseas.
Some people who ship their personal belongings overseas to Australia chose to have their shipment delivered to a local depot near to their new home and arrange collection themselves. This can sometimes help to reduce the overall costs and may be cheaper for the customer particularly if they choose to pay the overseas cost in the local currency – in this instance Australian Dollars. However, some people prefer to have their move covered completely from start at their home in the UK right through to their new home overseas.
Moving overseas, for many people is only a once in a lifetime event and we all that know moving house in the same country is frequently referred to as one of the most stressful lifetime events, particularly if not handled properly. Another reason why some people prefer to have the full International Removal including placement of their possessions directly into their new home, leaving them time to make the tea.
Australia remains one of 1st Move International's most popular destinations with many of their customers either returning home after a spell within the UK for a job or following studies or for some customers venturing to Australia for the first time to take up a new role and indeed a new life.
1st Move International has an excellent network of experienced agents throughout Australia and also at all of their other overseas destinations. The International Removals business has been working together closely for many years with their Australian Agents and have developed excellent working relationships. Both parties understand the pressures facing individuals and businesses alike and are keen to remain competitive and have reviewed their overseas charges and are now offering even more attractive deals to their customers. They believe that their new offering is particularly competitive and hope to assist as many people as possible with their moves to Australia.
To find out more about the services offered from this International Removals company have a look at the website or give them a call and the team will be happy to assist you with your move overseas - http://www.shipit.co.uk