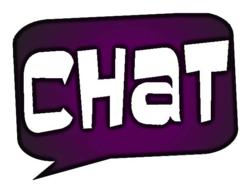 Cambridge, MA (PRWEB) March 07, 2012
An inactive blog is the last thing that users want when they conduct transactions online. The same notion applies when connecting to large groups of people. There are many ways to make a blog active and one of them is the usage of social networks. Chatwing, a real-time chat widget, works on this prime purpose. In a simpler sense, Chatwing amplifies the way a blog connects through social networks such as Facebook and Twitter.
Chatwing is a free chat box that anyone can embed in a blog or website. Embedding is not mandatory because Chatwing is a stand-alone program, but there are better effects. Once embedded, Chatwing boosts the ranking of a blog.
Once blogs install Chatwing, visitors instantly begin chatting with each other. According to a collective study, visitors of a blog with Chatwing often discuss things about the latest trends or the contents of the blog itself. With this alone, the blog will become active.
Chatwing's free chat option is available for anyone globally. There are certain parts of the world where Chatwing users are prominent, but the availability is meant for a greater scale. Chatwing's uphill climb is attributed to its simple interface and easy installation.
Installation of Chatwing takes only minutes or less, depending on connection speed. A new user begins by registering his domain name and creating an official Chatwing account. After that, customization takes place. Customization doesn't take much time because there are no complicated codes included. Chatwing provides the HTML code after customization.
Visitors can utilize social networks because they can sign in using their Facebook or Twitter accounts. In that way, the blogger can communicate with his visitors and exchange account information. This is useful for people who have Facebook groups and are looking for members.
Chatwing has a wide target market because many people are connected to the Internet everyday. Some bloggers stated that the visibility growth of their blogs due to Chatwing has a relative pattern. This is because of the snowballing recommendations of one user to another, all thanks to Facebook and Twitter.
The Chatwing shoutbox is more than just any application—it is a professional solution for websites and blogs. People expect Chatwing to have more upcoming features in the few months. This is possible because of Chatwing's continuous visibility in blogosphere and Facebook. To know more about Chatwing, visit the website and its official Facebook page.
About Chatwing.com
Chatwing.com has developed live chat software for websites and blogs. The Chatwing.com website offers users the ability to signup and create a customizable live chat feature in 1 minute or less. Users have the ability to customize the size, color, and fonts of the chat product. The ability to chat via social media accounts such as Facebook and Twitter enable Chatwing to offer a personal and unique real-time experience to all sites. Chatwing is 100% free web software.
http://www.chatwing.com
http://www.facebook.com/chatwing
http://www.twitter.com/chatwing