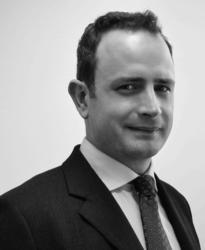 Being clear and transparent about our status builds trust with advisers and clients.
London, UK (PRWEB UK) 9 March 2012
AES International SA has been granted membership of L'Association Romande des Intermédiaires Financiers (ARIF), the non-profit self-regulatory body for non-banking financial intermediaries in Switzerland.
According to CEO Sam Instone, 'This is an important step in our plans to extend our offering of financial advice and wealth management services to expat and international clients in Switzerland. Membership of ARIF clears the way for us to proceed with our plans to open the first of our offices in Zurich later this month.'
'As part of our mission to introduce positive change in international financial services, we firmly believe in taking the necessary steps to conform with local legal and regulatory licensing requirements in every jurisdiction where we do business. Being clear and transparent about our status builds trust both with the advisers who join AES and the clients who choose to do business with us.'
'Extending our offering into Switzerland is an important step in maintaining our pace of growth,' said Instone. AES International was named the fastest growing financial services firm The Sunday Times Virgin Fast Track 100 and was the only financial advisory and wealth management company to make the league table in 2011.
About AES International
AES International operates in several jurisdictions around the world, providing financial planning, wealth management and private banking services to expatriates living and working in Europe, the Middle East and other international markets.
Headquartered in London, AES International has become a recognised brand for dynamic wealth managers, offering three distinct propositions for employed advisers, advisers wishing to join a network, and appointed representatives. AES is the only international financial services firm to hold such a broad range of local investment and insurance licenses throughout Europe and the Middle East via legitimate branch establishments.
AES International is the trading style of AES Financial Services Limited which is regulated and authorised by the Financial Services Authority in the UK, and is authorised in 34 countries, including all EEA member states to give investment advice under the Markets in Financial Instruments Directive (MiFID) and insurance advice under the Insurance Mediation Directive (IMD). AES International SA is a member of ARIF, a self-regulatory body recognised by FINMA and the Swiss Federal State in accordance with article 24 of the MLA. AES Middle East Insurance Broker LLC is a partner of AES International and is licensed by the UAE Ministry of Economy, United Arab Emirates.