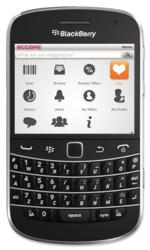 Absolutely brilliant - does what it says on the tin. Download now - you won't regret it!
(PRWEB UK) 7 March 2012
Having looked into its users' browsing habits and their behaviour using the 'Sccope' app, Cogenta – the business behind 'Sccope', has announced the latest release to its application for BlackBerry platform. The free to download Sccope for BlackBerry app now supports multiple wish lists via a pre-populated catalogue. Users also have the option to create their own personalised lists. Having become one of the most customer-valued features of the app, 'wish lists' can now be meticulously tailored to its user's needs.
Wish lists
Updated version of the app includes a pre-populated version of a suggested selection of lists:

Starred;
My wish list;
Christmas;
Birthday;
Baby;
Holiday;
House.
The option to organise items into lists is easy and intuitive. Items can be distributed into lists by tapping the 'heart' item from the actions menu and added to a list or multiple lists, chosen from an existing menu or newly created lists. The app allows indefinite listing and personalisation. New app functionality allows the user to utilise the names from their contact book and personalise the list in such manner.
Design amends for easy navigation
Sccope BlackBerry app now has improved design, replacing the text call to action buttons with quick navigation icons:

'heart' – for adding items to the list;
'star' - for creating price reduction and back in stock alerts;
'share' – for sharing the product details via social media and email.
Once the item is marked with a star, the app automatically adds the item to the 'Starred' list for quick and easy reference.
Following a recent review from 'Sccope' BlackBerry users, 'Sccope' is "Absolutely brilliant - does what it says on the tin. Download now - you won't regret it!".
To download 'Sccope' for BlackBerry, visit:
UK: http://bit.ly/9pCBCu
US: http://bitly.com/yWdsMf
Visit: http://www.sccope.co.uk and http://www.sccope.com to learn more about 'Sccope'.
Notes to editor
'Sccope' is a free personal shopping app available via BlackBerry, iPhone and Android smartphones.
Cogenta maintains a unique view of the UK's retail market by providing in-depth coverage of top high street [multi-channel] retailers and online to ensure the experience is relevant to people wherever they shop.